Frankie Sandford had Breast Enlargement?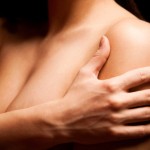 The Saturdays singer Frankie Sandford has sparked speculation over possible breast enlargement surgery, as latest bikini shots of the star reveal a fuller breast than she has sported previously.
Photographs of the pop star, aged 23, were taken as she was filming in Los Angeles for the girl band''s new reality TV show and they showed a marked difference to similar swimwear shots taken last year.
Previous bikini shots saw the slim star with an almost entirely flat chest whereas the newer shots show a full curve and an outline that could be an implant.
If she has undertaken surgery then she hasn''t opted for too large an implant as her chest size remains on the small side. It''s likely that she will have only gone up by one cup size.
Sandford has previously admitted that she would consider surgery, saying: ""I wouldn''t rule out cosmetic surgery. Never say never." She has also previously told how she envies her bandmates' figures.
Aurora Clinics are an expert group of plastic surgeons offering breast enlargement and a wide range of other cosmetic surgery procedures for the face and body. For information on any of the procedures we offer, contact our team on 01324 578290 or email mailto:info@aurora-clinics.co.uk.