Graham Norton backtracks on Eye Bag Surgery plans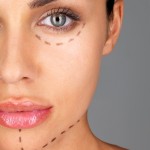 Irish comedy star and TV host Graham Norton has decided not to go ahead with his planned eye bag removal surgery.
The 49 year-old entertainer had made several attempts to get his under-eye bags corrected however multiple missed appointments has led him to suspect that perhaps the surgery is not to be and that he will probably just learn to accept them.
He had planned to have the surgery since the late noughties and for various reasons has missed appointments – perhaps this was to do with a desire that deep down he was unsure about going ahead with the procedure.
He also revealed how he feels more comfortable at turning 50 than he did at 40: "I suppose it''s because I'm feeling pretty good and settled. I like my job and where I live, I''ve got my dogs and I''m seeing someone. I didn''t like 40 at all.""
The star has been subject to Botox speculation before but neither confirmed nor denied the rumours. The funny man stepped in to Jonathan Ross'' shoes in 2010 when his ''The Graham Norton Show'' switched from BBC2 on a Friday night to the esteemed BBC1 slot.
Aurora Clinics are a nationwide cosmetic surgery group offering a wide range of surgical procedures for the face and body. If you would like information or advice, or to book a consultation with one of our expert surgeons, contact us on 01324 578290 or email mailto:info@aurora-clinics.co.uk.