Has Crocodile Dundee''s wife followed his Plastic Surgery path?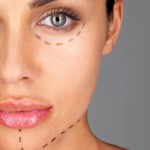 Crocodile Dundee couple Paul Hogan, 73, and Linda Kozlowski, 54, appeared at the recent G''day USA event in America and prompted speculation that Kozlowski has undergone plastic surgery.
She appeared to look facially different from when they were last seen in the public eye.
The actress, age 54, met Hogan on the set of Crocodile Dundee in 1986 when she played his on-screen wife. Fiction soon turned to fact when the pair got together off-screen, and they have been married for the last 23 years.
Cruelly, the pair have, in the past, received criticism for not ageing well and it seemed in the late noughties that this prompted Hogan to make some changes to his face.
In 2008 speculation over possible surgeries was reported on, with surgeons guessing that Hogan had had a facelift, eyelid surgery, Botox and laser resurfacing. Now it seems that the scrutiny has switched to his wife.
Whilst there have not been any guesses at the procedures she may have had so far, The Telegraph reported that ""Linda stepped out this week looking like a new person"."
G''Day USA is a week-long affair held in LA, celebrating all things and people Australian in the States.