"Bottoming Out" after Breast Enlargement Surgery – Help!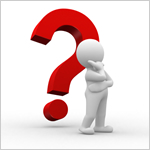 Breast Enlargement Question:
I had breast enlargement surgery in July of this year under the impression that I was having implants inserted under the muscle as I was quite bony on my upper chest.
The surgeon didn't inform me that problems could occur or point out that in some cases this procedure should not even be carried out. The following morning I was told that it was not possible to have my implants placed under the muscle as it was too high and would make them appear as though they were sitting under my chin!
Could you please explain, as I cannot understand how a muscle can be "too high"? I thought that everyone had their muscle located in the same place? I do not have much shape on the upper half of my breast and when I wear strappy tops, the implants seem to lie underneath.
Breast Enlargement Answer:
It is very unusual for breast muscle to be located in an abnormal position. If it is adequately released there is no danger of the implants being too high and appearing as though they are sitting under your chin.
Implants placed partially under the muscle sit slightly higher and do not suffer from "bottoming out", which sounds like what has happened in your case. Bottoming out generally happens when implants are placed in front of the muscle as there is less support. This means that they can be affected by gravity which makes them appear lower.
We think you should discuss this in more detail with your surgeon as it may possible to improve the appearance of your bust by inserting implants behind the muscle.
We hope this has been helpful. Please feel free to contact us on 01324 578290 to book a free consultation or email us at: info@aurora-clinics.co.uk. You may also find it useful to listen to our Breast Enlargement CD which deals with the pros and cons of having implants placed behind or in front of the muscle.
Best Wishes,
The Aurora Cosmetic and Plastic Surgery Team