Mummy Makeover – what's involved, and is it right for you?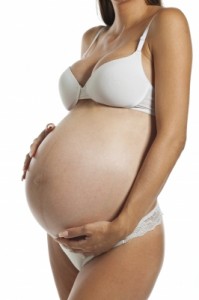 Aurora is now part of The Private Clinic, a nationwide group of clinics with over 35 years of experience specialising in Cosmetic Surgery and Skin and a Trust Pilot 5 star rating. For comprehensive information, before and after photos and costs on Tummy Tuck procedures click here or for Breast Augmentation procedures click here or for Liposuction procedures click here
Our expert Plastic Surgeon Adrian Richards is the Medical Director for The Private Clinic. Clinics are located in Birmingham, Bristol, Buckinghamshire, Glasgow, London Harley Street, Leeds, Manchester and Northampton.
There's not much that can compare with the joy of holding your newborn baby for the first time. Perfect tiny toes and fingers, the unmistakeable, wonderful smell of your baby's head…
But for many women, fitting back into their pre-pregnancy jeans comes a close second! And since pregnancy treats every woman's body differently, it can be harder for some women to regain their pre-baby figure than others.
If you've carried a large baby, you're likely to struggle to regain your killer abs, however many crunches you do. Your bulgy tummy is likely to be a result of excess skin or muscles which have come apart.
And if breastfeeding or losing baby weight has left you with empty or droopy breasts, they're unlikely to recover on their own.
Which explains the growing popularity of a relatively new phenomenon in the world of cosmetic surgery. The Mummy (or 'Mommy' for our American friends) Makeover.
What exactly is a Mummy Makeover?
The name conjures up visions of a little darling raiding mum's make-up bag and 'expressing themselves' on her face. But thankfully it's not that. The Mummy Makeover is a combination of plastic surgery procedures to help women get back their pre-baby bodies.
Because each woman's body responds differently to pregnancy, the Mummy Makeover isn't a fixed set of procedures. Rather, an individually tailored treatment plan.
It usually includes a combination of tummy tuck (to remove excess loose skin, repair muscles and tighten and firm the abdominal area) and breast surgery (which may be enlargement, uplift or both). In some cases thigh lift, arm lift and liposuction are also used for additional body contouring. All procedures are performed in one operation.
Who is suitable for a Mummy Makeover?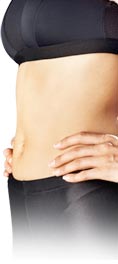 If pregnancy has taken its toll on your body, and diet and exercise aren't improving the areas that concern you, a Mummy Makeover will help. But to be considered a suitable candidate, as with all cosmetic procedures there are certain criteria to meet.
If you're undergoing tummy tuck surgery, it's best to have completed your family first. The operation isn't cheap, so you'll want your results to be permanent! Another pregnancy is likely to reverse the improvements made by your surgeon.
You should also have lost all the weight you naturally can before surgery. Most surgeons recommend your BMI should be under 30. (Here's a handy BMI calculator.)
And as with any surgical procedure, you should also be in good general health.
At Aurora, our expert surgeons have performed many combined tummy tuck and breast surgeries – though we don't call them Mummy Makeovers on our website! To give you an idea of the kind of results you can expect, here's one of our most successful tummy tucks, carried out on a mummy tummy:


Book a consultation
The best way to see if the procedure is right for you, and get an idea of the results that are realistically achievable, is to see a surgeon in person. To book a consultation with one of our experienced surgeons, please give us a call on 01324 578290 or email mailto:info@aurora-clinics.co.uk.