New Patient Co-ordinator opportunity at Aurora Clinics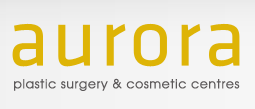 Are you an experienced administrator looking for a new challenge? Do you have an interest in Plastic and Cosmetic Surgery?
About the Role
We are now seeking a dynamic, customer-facing Patient Co-ordinator to join the team at Aurora Clinics in Princes Risborough, a well-established and popular private cosmetic group with clinics across the UK.
This is a key administration role joining an existing team of four staff. Our ideal candidate will be able to demonstrate strong telephone and organisational skills, as well as being a quick learner and able to follow a defined customer contact process. They will also be warm, friendly & professional, with an ability to build rapport with patients and other team members.
About Us
Our dedicated team of nurses, aesthetic practitioners and plastic surgeons is led by Mr Adrian Richards MBBS, MSc, FRCS (Plast.), a highly experienced Consultant Plastic Surgeon recognised as an expert in breast surgery.
Our focus is on providing the best possible experience for our patients at every step of their journey, and we have worked hard to achieve our reputation for quality service and excellent patient care.
We are a growing company, currently in the process of recruiting more of the UK's best plastic surgeons and adding more clinics around the country. When you join us, you will become part of a forward-thinking and close-knit company that recognises its people as its greatest asset.
We offer a very competitive salary, 5 weeks' paid holiday and a company pension scheme.
How to Apply
If you would like more information about the role, please contact Stephen Thorns on 07525 813505, or read the full Job Specification below. To apply, please send your CV to opportunities@aurora-clinics.co.uk.
———————————————————————————————————————-
JOB SPECIFICATION
POSITION: Patient Co-ordinator
DEPARTMENT: Aurora Clinics
Job Purpose: Support Aurora Clinics staff by representing Consultant; sorting mail, documents, and telephone calls; scheduling patient appointments; invoicing patients and preparing operative notes and correspondence; maintaining office files and patient records.
Job Duties:
Liaise with BMI NEC/My Breast and Aurora Clinics regarding appointments. •
Liaise with third parties regarding pre-op assessments, anaesthetist, clinic sizing and theatre slots. •
Chaperoning and booking for Assoc surgeons. •
Generate revenues by completing direct patient and third party invoicing; monitoring account payments; initiating collection calls and reminders. •
Update Patient Progress spreadsheet pre and post clinic for Paddocks/Milton Keynes/Harley Street. •
Liaise with third parties re package pricing and FOC/Redo etc. •
Update pricing spreadsheet for new packages and secure information by completing database back-ups. •
Maintain stationery supplies inventory by checking stock; anticipating needs; placing and expediting orders; verifying receipt. •
Keep office equipment operating by following operating instructions; troubleshooting breakdowns; maintaining supplies; performing preventive maintenance; calling for repairs. •
Maintain patient confidence and protect operations by keeping information confidential. •
Maintain quality results by following and enforcing standards. •
Update job knowledge by participating in educational opportunities; reading professional publications. •
Dictation where necessary.
Skills/Qualifications:
The successful candidate should have good general office experience, including:
Scheduling
Telephone skills
Typing
Business knowledge
Organisation
Time management
Customer service
Verbal communication
PC proficiency
Reporting skills.