US Plastic Surgeon in 9 separate legal claims over breast surgeries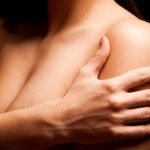 An American Plastic Surgeon is at the receiving end of 9 separate legal claims, from patients complaining of botched breast operations and malpractice.
It''s rare that doctors receive complaints of negligence which is why, in the rare cases that they do, it receives press attention.
As reported in The Daily Mail this week, Indiana-based surgeon Dr Alina Sholar is being sued by 9 women, all of whom had breast reconstructive surgery by her. As well as reports of surgeries that had gone wrong she is also being accused of covering up her paper trail.
Of the claimants, some of them were receiving treatment following breast cancer. One former patient, Cheryl Schapker, claimed her implant popped out when the wound wouldn''t heal. She tried to get treatment for the infection however Sholar denied that there was any infection and therefore refused to treat her.
Another patient believed that her implant sizer (a device used to stretch the skin before the implant is inserted) had been used on another patient already, possibly leading to her infection and further complications.
Dr Sholar is no longer working at the clinic where the alleged problems were supposed to have taken place, and now runs her own clinic. She was sacked from the previous clinic for a "difference of philosophy" according to the clinic owner. There''s no mention that her dismissal was related to patient complaints.