Puffy areolas – can they be treated, and how?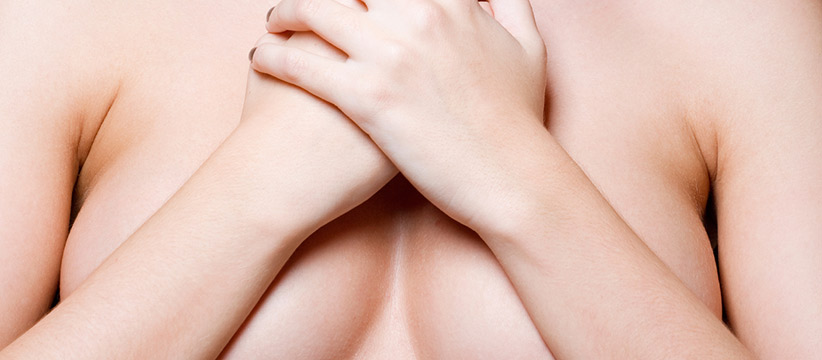 Aurora is now part of The Private Clinic, a nationwide group of clinics with over 35 years of experience specialising in Cosmetic Surgery and Skin and a Trust Pilot 5 star rating. For comprehensive information, before and after photos and costs on Areola Reduction procedures click here
The Private Clinic has clinics located in Birmingham, Bristol, Buckinghamshire, Glasgow, London Harley Street, Leeds, Manchester and Northampton.
When there's something you don't like about your body, it's easy to underestimate how many others feel the same as you.
Generally, women don't tend to see their friends topless, so other women's boobs can be somewhat of an unknown quantity!
But you'd be surprised how many women have similar breasts to you. And if it's puffy areolas that bother you, you're in good company. They're quite common in women of all shapes, sizes and ages.
There's nothing medically wrong or harmful about puffy areolas, and plenty of people find them attractive. But if you're unhappy with yours and would feel more confident without them, what can be done?
Surgery to treat puffy areolas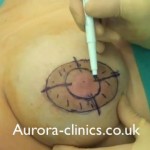 Puffy Areolas, sometimes called 'pouty' areolas, are caused by the underlying breast tissue.
If the collagen structures in your breasts are weak, the breast tissue can herniate into the nipples. This outward push forces out your areolas, giving them a raised, domed appearance.
Sometimes, but not always, puffy areolas accompany tubular or tuberous breasts. In this case, the whole shape of the breasts is affected – the prominent areolas further contributing to the elongated shape of the breasts.
If you have tuberous breasts, there are various approaches that can be used to treat them – some involving breast implants, some not – and your areolas can be addressed at the same time.
But if you only have puffy areolas, the procedure to treat them is an Areola Reduction. During surgery, the underlying breast tissue is reduced as well as the areolas themselves. Permanent 'purse string' stitches are used to keep the areolas at their new, smaller size.
It's usually performed under local anaesthetic, though you can opt for a general if you prefer. And because it's not one of the more invasive procedures, it has very little downtime.

Find out more about Areola Reduction
The Private Clinic sees over 15,000 new patients every year and performs over 10,000 procedures, with one of the highest –patients' satisfaction in the sector, Trustpilot 9.4, 5-star rating, 93% would recommend us to their friends and family. We are a multi-award winning provider and have been voted the Aesthetic award for Best UK Clinic Group 2017.
The Private Clinic prides itself on its commitment to Medical Expertise, Patient Care and Satisfaction, Honest advice and most importantly Results. We are above all committed to Quality. Please feel free to contact us for any advice or to book a consultation with one of our expert Breast surgeons.
For more information on areola reduction, or to book a consultation, please contact us on 0333 920 2471 or use our online contact form.
You can also find out more on our dedicated Areola Reduction page, which includes links to before and after photos and FAQs.