Breast Enlargement celebrates 50-year anniversary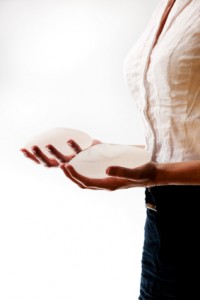 We've already had one cosmetic milestone this year, with the 10-year anniversary of Botox's approval as a wrinkle treatment. But now another one has come along.
The first-ever silicone breast implant procedure was performed 50 years ago this year.
Pioneers Dr Frank Gernow and Dr Thomas Cronin in Houston, Texas, developed the very first silicone breast implant, made from thick silicone gel encased in a silicone rubber shell. The doctors then went on to successfully implant their own invention.
Though the intervening years have seen the silicone breast implant become more sophisticated and natural in both look and feel, their early innovation was revolutionary. The development of a safe, high quality implant that produced realistic results gave birth to an entire industry.
Breast augmentation is easily the most popular cosmetic surgery procedure performed today, and continues to grow year on year.
So in a year filled with events, anniversaries and celebrations, here's another one to add into the mix. A big thank you to those intrepid doctors for making breast enlargement possible all those 50 years ago!
Aurora Clinics are experts in performing breast enlargement surgery. For information on the procedure, including videos, photos and patient reviews, visit our breast enlargement page. Alternatively, speak to our friendly team on 01324 578290 or drop us an email to mailto:info@aurora-clinics.co.uk.