Breast Enlargement ladies – we want you!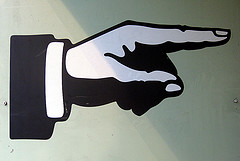 If you're one of the ladies who have had breast enlargement with us – or you're currently thinking about having breast enlargement with us – would you give us 30 seconds of your time?
We're always looking to improve the Aurora Clinics website and make sure we're providing the most useful information, so we thought we'd ask the opinions of the people who matter most – you!
On our Facebook wall, we've posted a very quick poll. There are a few tick boxes, so we promise it should take you no more than 30 seconds. All we'd like to know is what types of information you've looked at when researching breast enlargement.
You can tick as many of the options as you like, and it's completely anonymous. We've had a handful of responses so far, but we'd love to get more.
So if you'd like to help us make our site better for ladies seeking breast enlargement, please visit our page and take the poll. Thank you!