Breast Enlargement patient Samantha Rea discusses op in the Telegraph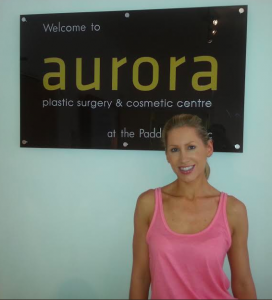 Aurora is now part of The Private Clinic, a nationwide group of clinics with over 35 years of experience specialising in Cosmetic Surgery and Skin and a Trust Pilot 5 star rating. For comprehensive information, before and after photos and costs on Liposuction procedures click here
Our expert Plastic Surgeon Adrian Richards is the Medical Director for The Private Clinic. Clinics are located in Birmingham, Bristol, Buckinghamshire, Glasgow, London Harley Street, Leeds, Manchester and Northampton.
Fighting off stiff competition, it's still the world's favourite cosmetic surgery procedure. Every year, women wanting to enhance their looks are choosing this op above all others.
Even with a 20% dip last year, there were a whopping 8,609 women in the UK who had surgery to boost their busts.
But WHY do so many women get breast implants?
At this point, you might be mouthing 'err, to get bigger boobs?' and rolling your eyes – but bear with us.
What we're talking about is what motivates women to want bigger breasts.
It's a contentious subject, for sure. The lingering perception is that women must be doing it to make themselves more attractive to others – specifically, men.
'Or else, why do it?', the rationale goes.
But from talking to our patients over the years, we've a very different perspective. The vast majority of our breast enlargement patients think long and hard about surgery, and eventually decide to take the plunge to make themselves feel good.
That's what really motivates women to seek this surgery. Any other benefits stem from the confidence boost it brings, and a generally more positive outlook on life.
In our experience, women don't see improved relationships as the end goal of their surgery – more a potential happy side effect.
Read Samantha's Breast Enlargement patient story
One of our patients has spoken publicly about this very subject. Aurora breast enlargement patient, journalist Samantha Rea (pictured), recently tackled the misconceptions about her own breast surgery in a candid article for the Telegraph.
She shares her reasons for wanting a boob job, and why she's so thrilled with her new breasts. And they are – categorically – nothing to do with other people.
Click to read Samantha's fascinating piece on the Telegraph website: 'I had a boob job for myself, but I know you won't believe me'.
Are you researching breast enlargement surgery? You'll find lots more on our main information pages, including costs, before and after photos, surgery videos and a library of breast enlargement patient testimonials. To book a free consultation with one of our BAAPS registered breast surgeons, call us on 01324 578290 or email info@aurora-clinics.co.uk.