Kirsty's Breast Enlargement surgery experience: REAL patient report!
I had been looking into having Breast Enlargement Surgery for quite a while and had initially gone to see the 'large high street companies' which advertise on TV, the underground and social networking sites.
I found it strange that I didn't meet with a surgeon or even a nurse in some places and I wasn't comfortable with the hard sales tactics that they seemed to be using.
I was bombarded with emails and calls every day offering money off if I booked that day or just pushing me to book a date and pay a deposit.  
Prefer to go Private? Peace of mind at Aurora Clinics
I started looking at private surgeons and came across Aurora Clinics online. I had previously looked at Adrian Richards' breast enlargement surgery videos explaining the procedure but I was completely blindsided by the 'deals' offered by the large companies and as a result I never considered going privately.
After my bad experiences with several large companies I decided to book a consultation with Adrian Richards. I met with Adrian and Aggie straight away and there was no 'patient co-ordinator' meeting to try and push me into making decisions.
They went through the procedure themselves and I showed them pictures of the size and look I was aiming to achieve. They spent a lot of time answering what were probably very silly questions, but they made me feel at ease and I didn't feel rushed or under pressure. I was so comfortable that I booked a provisional date for surgery on that day!
I had gone on my own, having been to all previous consultations with my mum, and when I called mum to say I had booked my breast enlargement surgery she went into a panic thinking I'd been coaxed into surgery!
I called Aggie to explain my mum''s concerns and she and Adrian invited us both in for a second consultation to talk through everything and so that my mum could meet them both. She absolutely loved them and immediately knew why I had felt so comfortable and decided to book the surgery with Aurora Clinics.
Always there when you call
Over the next couple of months I had a few questions and worries leading up to my surgery, and Aggie was always at the end of the phone or emailing me with answers to my questions. Even at the weekend, Aggie would respond so quickly to my queries!
On the day of the surgery I was so relaxed and not nervous at all. Adrian was really friendly and talked me through everything again with Aggie. Aggie came into the anaesthetist''s room with me, and before I knew it I was in recovery with a new pair of boobs!
I wasn''t in any pain, I just felt stiff and struggled to get up and move around for the first week. At my one week post-op appointment, Aggie said everything was looking great and that I could go and get a sports bra.
To my surprise I was an F Cup! I was thrilled.
Aurora Clinics Aftercare
I had a couple of niggling worries over the first 6 weeks and Aggie and Adrian saw me within an hour of me calling to put my mind at ease at week 3.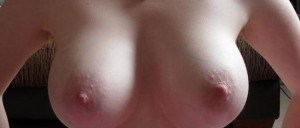 At 6 weeks, I went back for my check up and was given the all clear to start introducing underwired bras.
I went to get measured and I am now a 30G or a 32FF. I am over the moon!
Over the last 4 months they have just improved and become more and more natural. I took pictures to document my progress (have a look, on the right!) and the changes from week 6 to 4 months post op (now) are incredible.
They have a natural slope; you can't see the 'roundness' of the implant any more at all. They just look like normal, natural boobs! I am finally back to normal in every way in terms of lifting weights at the gym and high intensity cardio.
I would recommend Aurora to anybody!
I am so pleased with my decision to go with Adrian Richards because the care I received was fantastic and I know that I wouldn''t have received that level of support anywhere else. I would recommend Aurora Clinics to anyone, they are worth every penny.