Breast implants and breast screening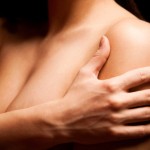 This month is Breast Cancer Awareness Month and many, if not all, of us will have been affected by this disease in some way, often knowing someone who has suffered from it.
There has been speculation over the years that breast implants can help contribute to the risk of breast cancer, however this is an assumption which is untrue.
What is true, however, is that cancerous lumps can be harder to detect when implants are present, and so will require more of a normal mammogram.
As is the case with all women, those who have breast implants should self-check regularly. If you did not ask how to do this at the time of your operation then you ought to refer back to your surgeon who will advise on how to check for irregular lumps and bumps.
You need to be careful with implants that you don''t apply too much pressure on the breast. Mammograms will still need to be performed and additional views of the breasts will have to be screened in order to see around the implant.
If you do have any history of breast cancer in your family it is unadvisable to get very large implants as these can impede getting a correct reading. Medium to large implants will be fine.
If you do develop breast cancer and have implants, you may need to have these removed as radiotherapy will affect the implants.
Breast Cancer Awareness Month is a great opportunity to become familiar with your breasts and get into the habit of checking them regularly, whether you have breast implants or not.
If you would like more information about breast implants, contact the team at Aurora Clinics on 01324 578290 or email mailto:info@aurora-clinics.co.uk.