Don''t fancy your father seeing your breasts? Not these two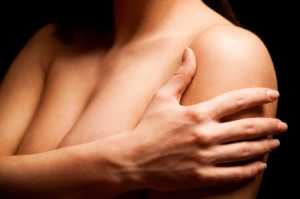 Two American daughters are proud to be walking advertisements for their father''s trade – he is a plastic surgeon and they have both undergone breast augmentation surgery by his own fair hands.
The two sisters, who were adopted as babies and are both 25, expressed an interest in their father''s profession from a young age with one sister pushing to have a boob job from the age of 15.
As a result Brittani persuaded her Dad to perform the procedure for her 18th birthday present. He then gave her a nose job for her 21st. She said:
"When I first told my parents I wanted my breasts done I was about 15. I knew I had to wait until I was 18 but I was nagging them about it all the time. When I graduated high school Dad surprised me by saying, 'I've scheduled you in to have your boobs done next week'. I was so excited. It's the best thing I've ever done. I love my boobs now – they're perfect."
Apparently their Mum was less keen on the idea as she wanted her daughters to feel confident from within and had taught them that "beauty is inside". Nonetheless her daughters convinced her of their desire to have the surgery so she relented.
And although their father believes he hasn''t encouraged his daughters to have surgery, he did comment:
"I don''t think I influenced my daughters personally to have surgery, because we discourage it. But they have grown up in an environment of beauty. Our cars are always immaculate, our house is immaculate and all our friends are beautiful. You could say they were influenced by that environment. They understand the importance of looking and maintaining your beauty the rest of their lives."
The two girls also have regular monthly skin treatments including Botox and refer their friends to their Dad.