Breast implants for granddaughter''s birthday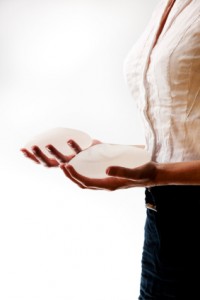 Aurora is now part of The Private Clinic, a nationwide group of clinics with over 35 years of experience specialising in Cosmetic Surgery and Skin and a Trust Pilot 5 star rating. For comprehensive information, before and after photos and costs on Breast Augmentation procedures click here.
The Private Clinic has clinics located in Birmingham, Bristol, Buckinghamshire, Glasgow, London Harley Street, Leeds, Manchester and Northampton.
We're more used to hearing about grandparents treating their grandchildren to some sweets, or perhaps a new toy.
But Amy Hart from Worthing, East Sussex has received an unorthodox gift from her grandma and granddad – they have paid £5,000 for her to have breast implants.
Speaking in the Daily Star, 22-year-old Amy told how her 34A breasts had made her feel anxious and self-conscious for years.
She would only choose clothes that covered up her chest, and didn't have the confidence to wear a bikini alongside her friends on the beach.
"I was always really conscious about my chest. I've always been flat-chested and all my friends are really skinny with massive boobs and I would actually hide and refuse to sunbathe next to them," she explained.
Breast implants appeal
Last year, with her 21st birthday approaching, a desperate Amy asked her mum and dad if they would foot the bill for breast implants.
When mum Susanne refused, Amy decided to take her appeal to her grandparents.
"I couldn't afford it and my parents said they couldn't pay for it so I went to my grandparents – we've always been really close and I was sure they'd help me out", she said.
After some initial hesitation, her grandparents finally relented and agreed to lend her the full amount, on the understanding that she would pay it back as and when she could.
A few days later, she booked an appointment with a plastic surgeon, and now – thanks to her new breast implants and her grandparents' generosity – has the breasts she has always dreamed of.
"Now I never worry about putting on a bikini or a nice dress to go out because my boobs are ample enough to fill them. And it's all thanks to my grandma and granddad", said Amy.
Why choose Breast Augmentation with The Private Clinic?
Top UK specialised breast surgeons with decades of experience
Multi-award winning provider voted Best Cosmetic Surgery Practise 2018 by the MyFaceMyBody Awards
State-of-the-art hospital facilities
Giving you the best possible results and care is our priority
Comprehensive breast care package including a 10-year warranty with £1000 towards any surgical costs and a three-year aftercare breast cover
5 Star Trustpilot Rating
To find out more about breast enlargement at The Private Clinic, visit our website offering breast enlargement before and after photos, answers to breast augmentation FAQ's, and more. If you would like to see us for a patient advisor consultation, or a FREE breast augmentation consultation with one of our top specialised breast surgeons, in one of our nationwide locations, please call us on 0333 920 2471 or book via our website