Has Hollywood actress Hayden Panettiere had a boob job?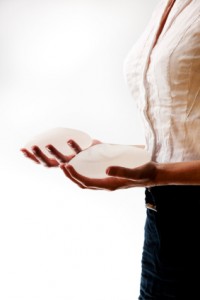 Recent shots of the 23-year-old in her bikini show a rather different figure to previous bikini photographs, leading to speculation that the star has had breast implants.
Previous photos show a much flatter chest with minimal cleavage whereas the new ones show her filling out her bikini top and sporting an ample cleavage.
In addition to the noticeable change in size they also have the appearance of implants, with a slight dent in the middle and rippling that can be the result of saline-based implants. The diminutive star has yet to comment on the rumours.
The shots show the star frolicking on a Florida beach with her Ukranian boxer boyfriend Wladimir Klitschko.
The couple were together from 2009 to 2011 but split up due to the long-distance nature of their relationship. Hayden was with New York Jets star Scotty McKnight until lst December but looks to have rekindled her romance with the statuesque Ukranian.
She even revealed to Glamour magazine that she would consider motherhood at an early age, and she may already be with the father of her future children. Talking about her thoughts on children she said: "
"Motherhood is the most beautiful, exciting thing, and there''s nothing that I feel like I can''t accomplish while having children in my life. "I would sacrifice having more years of being wherever I want whenever I want for years with my kids."
The rumour mill is also going in to overdrive about her possible engagement to her athlete boyfriend with some sources saying that she already has a diamond ring.