Katie Price in post-op agony after fifth Breast Enlargement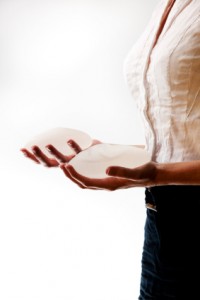 Katie Price, who is no stranger to plastic surgery, flew to Belgium this summer for her fifth breast enlargement operation and suffered complications as a result.
The model and reality TV star knew that because of her previous surgeries this one could be complicated. She was also apparently out partying the night before the operation, so her body was unlikely to be at its most rested –- the ideal state pre-surgery.
She flew back but realised that the operation had left her with a hole under her right breast. She went to A&E here where she was prescribed antibiotics. These didn''t work so she had to return; if the infection had spread she would have had to get her breast implants removed.
Luckily the wound was treatable and went away on its own soon after. Despite this she had no regrets over the operation and instead hailed it as her most successful yet, saying: "I paid the price for this op but these boobs are the best I''ve ever had and I''m pleased. I did it for myself – no-one else.""
Rumours have been circulating that she is set to return to TV series ''I''m a Celebrity Get Me Out of Here'', so perhaps she is readying herself for bikini shots.
All she will say on the matter is that she loved appearing on the show and must be strange as she would definitely consider going back for a third time. She is friends with one of the contestants already, championship boxer David Haye, and apparently gave him some advice before he left for the jungle.
Aurora Clinics are an expert team of plastic surgeons offering a wide range of cosmetic surgery procedures for the face and body. For information on any of our procedures, contact the team on 01324 578290 or email mailto:info@aurora-clinics.co.uk.