Short scar Breast Enlargement now available – thanks to the Keller Funnel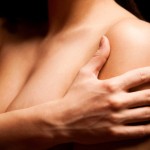 Aurora is now part of The Private Clinic, a nationwide group of clinics with over 35 years of experience specialising in Cosmetic Surgery and Skin and a Trust Pilot 5 star rating. For comprehensive information, before and after photos and costs on Breast Augmentation procedures click here 
The Private Clinic has clinics located in Birmingham, Bristol, Buckinghamshire, Glasgow, London Harley Street, Leeds, Manchester and Northampton.
If you're thinking about breast enlargement, but put off by the scars, the Keller Funnel may be the development you've been waiting for.
The cosmetic industry is rapidly advancing, with new techniques and products being developed all the time. And with breast enlargement being the world's no. 1 cosmetic procedure, any leaps forward in technique are big news.
The Keller Funnel is a relatively new, beautifully simple device that's made breast enlargement not only potentially safer and more effective, but also allows a surgeon to leave shorter scars. And it's now arrived at Aurora.
What is the Keller Funnel?
The device was originally developed in 2009 by US Plastic Surgeon Kevin Keller, and now the latest version (the Keller Funnel 2) has been released. It's basically a clear, conical-shaped device (think icing bag!) that allows the surgeon to delicately place breast implants into position without them touching your skin, reducing the chances of contamination.
It works with all types of breast implant – smooth, textured, round, shaped, high profile, etc – and can also be used to place implants into other areas of the body, for example, gluteal and calf implants.
How does it work?
The surgeon makes a short incision and prepares a 'pocket' to receive the implant in the normal way. The implant is then 'poured' directly into the top of the Keller Funnel. The funnel tip is placed into the prepared pocket and the funnel gently squeezed, propelling the implant into place.
This "no-touch" technique (with the implant never making contact with your skin) is key to the better outcomes reported by surgeons around the world who use the device.
Benefits of using the Keller Funnel
Short scars – inserting the implant through the narrow tip of the funnel allows for a shorter incision, making scars more subtle.
Less trauma to the implant – minimises pressure on the implant shell, therefore likely to extend the implant's life.
Less trauma to the incision site – eliminates the 'push and pull' needed to insert implants in the regular way, potentially reducing recovery times.
Reduces he chance of infection – less risk of implant contamination through contact with your skin.
May prevent capsular contracture – the most common complication of breast enlargement. This occurs in up to 30% of patients, and surgeons believe that, like infection, it's caused by trace contamination of the implants when they come into contact with a patient's skin. The no-touch technique helps to prevent contamination, potentially reducing the chance of scar tissue capsules forming.
Please note that while these improved outcomes have been noted by professionals in the field, clinical studies are ongoing.
We can only speak for ourselves and our patients. From our point of view, the Keller Funnel is a real game-changer for both surgeons and patients. Mr Adrian Richards has been so impressed with the device he's now routinely using the Keller Funnel with his breast enlargement patients.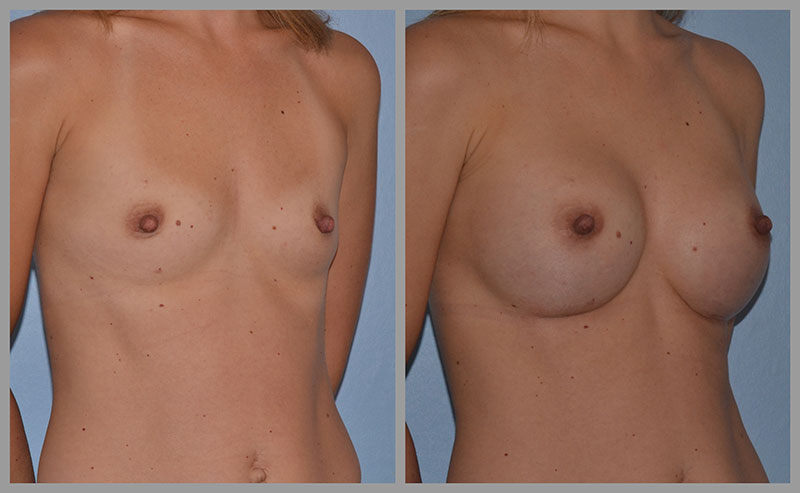 Find out more
Aurora is now part of The Private Clinic. The Private Clinic has been treating patients for over 30 years, thousands of women place their trust in us each year and with our 5 star Trust Pilot rating you know you are in safe hands. We have the most comprehensive 3-year breast cover for breast augmentation so your journey to a great shape starts here with a free consultation with our specialised breast surgeons located in London, Birmingham, Bristol, Buckinghamshire, Glasgow, Leeds, Manchester, Northampton and Essex.
The Private Clinic ensures you have the best cover and quality which includes;
Free consultation with your specialist surgeon.
24-hour patient helpline to ensure you are always in the best of hands.
Three years cover for all surgical, hospital and nursing care, in case of any medical issue giving you peace of mind.
Lifetime guarantee on the Nagor implant for rupture and capsular contracture.
The Private Clinic offers a unique warranty of £1000 towards surgical costs in case of rupture for 10 years from the date of your operation.
Comprehensive Breast Enlargement Patient Guide.
Highly experienced Cosmetic Breast Surgeons who have decades of experience.
Outstanding hospital facilities.
As many post-operative care and appointments with your surgeon and nursing team as required.
Our experience and medical expertise makes your journey a reassuring one.
See our before and after photos.
Read our patient stories.
View our Breast Augmentation Guide.
For more information on the Keller Funnel, teardrop implants, or to book a free breast enlargement consultation, please call us on 0333 920 2471 or fill out our breast enlargement contact form and a member of the team will be in touch.