Natalie Portman suspected of Breast Enlargement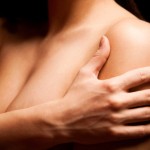 Natalie Portman struck a very slim, and consequently flat-chested, look for the critically acclaimed film Black Swan, released two years ago in 2010.
Now however latest promo shots for her upcoming movie reveal a rather fuller outline, in particular a noticeably fuller bust. Could it be that the actress has turned to breast implants as a way of boosting her breasts following the birth of her first son?
It''s unlikely that she''s still breastfeeding son, Aleph, as he is well over a year old now. Unless perhaps she has simply put on weight and a fuller bust is a result of it.
Her physical commitment to her Oscar-winning role in Black Swan was well-documented and she spent much of her time on the project learning dance moves. She also heavily restricted her diet so that her physique would be as realistic as possible.
Another reason could be that she is wearing a bra with fake implants in them, or even that the full bust has been digitally added to the photographs after they were taken. Our own A list actress Keira Knightley has been quoted in the press this week for admitting that film studios regularly give her normally flat chest a more fulsome appearance in publicity shots.
If 31 year-old Portman has succumbed to plastic surgery it may not be for the first time. She has also come under speculation over possible rhinoplasty in the past.
Aurora Clinics are an expert group of plastic surgeons offering a wide variety of procedures for the face and body. For information on any of our treatments, contact our team on 01324 578290 or email mailto:info@aurora-clinics.co.uk.