The future of breast implants – what will breast enlargement look like in 10 years?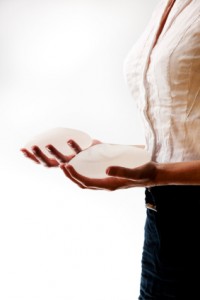 Aurora is now part of The Private Clinic, a nationwide group of clinics with over 35 years of experience specialising in Cosmetic Surgery and Skin and a Trust Pilot 5 star rating. For comprehensive information, before and after photos and costs on Breast Augmentation procedures click here.
The Private Clinic has clinics located in Birmingham, Bristol, Buckinghamshire, Glasgow, London Harley Street, Leeds, Manchester and Northampton.
Breast enlargement, the world's most popular cosmetic surgery procedure, sees thousands of women every year choosing to boost their bust with the help of breast implants and a skilled surgeon.
And unlike the early days of the procedure, choosing which type of implants is often as big a decision as choosing a surgeon.
With so many types of implant available now, with different materials (silicone, saline, cohesive gel), and different shapes (round, teardrop, high profile, low profile), it's more important than ever to find a surgeon who understands your needs.
Though there's so much choice already, the industry is still a baby. Advances are happening daily, which means even more choices on the horizon.
So what's the latest, and what could be the future of breast implants?
Imminent – 'Gummy Bear' implants
These quirkily named implants are made from firmer silicone, and keep their natural 'teardrop' shape over time. This is because they're more resistant to the effects of gravity, and the forces exerted on the implant by the chest muscles.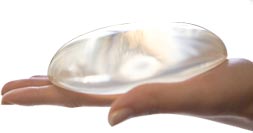 The unique composition of the silicone means they're also highly unlikely to leak in the event of a trauma or rupture – if they're cut open they hold their shape, like a gummy bear.
Next couple of years – 'Ideal' implants
In the world of cosmetic surgery, whatever happens in America first happens here next. The Ideal implant, created by a US Plastic Surgeon, is currently awaiting approval in America – and if it's granted, is sure to be here in the next year or two.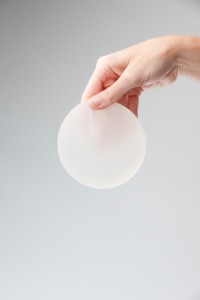 It's a saline implant which is designed to be more resistant to the dreaded rippling than traditional saline. Several chambers inside let the salt water flow more evenly with movement, rather than collecting in one place. This reduces the tendency to ripple, a common complaint with traditional saline implants. Their more realistic appearance promises to make them a great alternative for women who want the natural look but prefer not to use silicone.
Ten years time – no implants?
But what of the long-term future of breast implants? In ten years time, the chances are that breast implants may be replaced altogether.
It's a bold claim, but breast enlargement in future is likely to be carried out using stem cell technology.
It might sound like sci-fi, but it's already being trialled. Stem cells are immature cells that can be encouraged to transform into the cells of any organ they're implanted into. The hope is that this could be harnessed to help cancer patients. Women with breast cancer who have undergone mastectomies could regrow healthy breasts using stem cells harvested from their own fat.
And if this breakthrough proves possible, it'll be even easier to use the technology to enlarge existing breast tissue, making it a dead cert to be used in the cosmetic industry – providing the price is right.
Watch this space…
The future of breast implants looks assured for a little while longer. There are exciting times ahead for breast enlargement, but we're still a little way off for some of them yet. Depending how long you can wait, there'll be even more choices to make if you're thinking about breast enlargement any time soon.
At The Private Clinic we like to be at the forefront of new developments and we pride ourselves on being able to offer the most advanced procedures performed by the UK's top consultant plastic surgeons.
To find out more about Breast Augmentation surgery, contact The Private Clinic on 0333 920 2471 or use our online breast enlargement contact form.