Thinking about Breast Enlargement?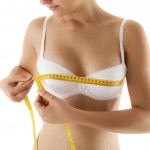 Aurora is now part of The Private Clinic, a nationwide group of clinics with over 35 years of experience specialising in Cosmetic Surgery and Skin and a Trust Pilot 5 star rating. For comprehensive information, before and after photos and costs on Breast Augmentation procedures click here.
Our expert Plastic Surgeon Adrian Richards is the Medical Director for The Private Clinic. Clinics are located in Birmingham, Bristol, Buckinghamshire, Glasgow, London Harley Street, Leeds, Manchester and Northampton.
Breast Enlargement is the world''s most popular cosmetic surgery procedure, and growing in popularity all the time.
Figures released by BAAPS this week show the procedure saw a 13% increase last year in the UK, and it is by far the most requested surgery at our clinics.
If you are thinking about breast enlargement surgery, there are many things to consider – and several choices to make.
What size implants will help you achieve your desired result? Should you go for conical, teardrop or round implants? High or low profile? What brand of implants would be best? Should they be positioned over or under the muscle?
It''s important that you go into surgery having talked through all your options and knowing exactly what you're looking to achieve. And that''s why a consultation with a Surgeon is so important – to equip you with all the information you need to make the right choices for you.
When you come to Aurora, we encourage you to meet your Surgeon as many times as you need before going ahead with surgery.
Click to watch our latest breast enlargement testimonial below, where you'll hear Laura talk about her preparations for surgery and tell us how life has been for her since.
However far along in your journey you are – whether you'd like to meet with one of our expert Surgeons, or would simply like to find out more about Breast Enlargement or book a free consultation, contact the team on 01324 578290 or email info@aurora-clinics.co.uk.