US glamour model seeking Breast Enlargement for MMM bust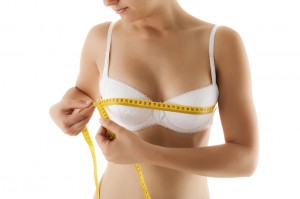 Lacey Wildd, glamour model and recent subject of US TV show 'Extreme Surgery', has revealed her plans to increase her LLL bust to a mind-boggling triple M cup size.
Her breasts, which weigh 21lbs, are already so large that she has had an internal bra surgically fitted, with a combination of her own fat and pig skin sewn in to provide her hefty bust with support.
She has to sleep on her side and is unable to pick up her youngest daughter, age 5.
The 44 year old from Miami, Florida has undergone several breast enlargement surgeries already, with her first at the age of 22. She has opted for larger and larger implants over the intervening years and has also had other surgeries performed including all over body liposuction, lip implants, tummy tucks and bottom implants and lift.
This increase in size would mean that she would be one of five models that boast the world''s largest cup size, which is the pinnacle she is looking to reach.
She puts the reason for her latest plastic surgery decision down to furthering her career and providing her children with the opportunities that she herself never had. She said: ""I started all this to give them a better life. My boobs are my pay check.""
Her children however see things slightly differently. Four of her six children still live with her – Tori, age 17, Michael, 15, Brendan, 10 and Jenaveve, 5.
Of her latest plans Tori said: ""I don''t want my Mom to have her boobs made any bigger…What if she dies? Does she really care that her kids could be left alone?"
"They have also complained that their Mum is an embarrassment and she herself recognises that they may be picked on at school due to her extreme surgery. The potential problems go beyond family discord however as Wildd may seriously put her life at risk if she goes ahead with another operation.
Plastic surgeons have warned her that she risks skin ruptures or lacerations due to over-stretching the skin. She claims that she will find a surgeon to perform the operation, however you can''t help but think that no matter how much she attributes her body alterations to making money that body dysmorphia may also be at play.
It is also a reminder of the tragic fate of Lola Ferrari who had a similar desire to go as big as possible.
Aurora Clinics are an an expert group of plastic surgeons and aestheticians offering breast enlargement surgery as well as a full range of cosmetic procedures for the face and body. For information on any of our procedures, give the team a call on 01324 578290 or email mailto:info@aurora-clinics.co.uk.