Request your FREE Breast Enlargement Video Guide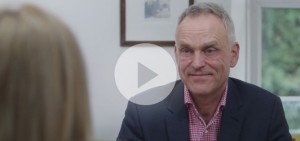 Aurora is now part of The Private Clinic, a nationwide group of clinics with over 35 years of experience specialising in Cosmetic Surgery and Skin and a Trust Pilot 5 star rating. For comprehensive information, before and after photos and costs on Breast Augmentation procedures click here 
Our expert Plastic Surgeon Adrian Richards is the Medical Director for The Private Clinic. Clinics are located in Birmingham, Bristol, Buckinghamshire, Glasgow, London Harley Street, Leeds, Manchester and Northampton.
At Aurora Clinics we understand that choosing to undergo elective surgery such as a breast augmentation is a big decision. Our ethos is to provide as much information to you as possible during this process so that you can make an informed decision that is right for you. We have a number of different resources available for you to find out more information on breast enlargement surgery but today we'd like to introduce our latest resource: Our Breast Enlargement Video Guide.
What is the Breast Enlargement Video Guide?
To help you decide whether breast enlargement is right for you, we have created a 13 part video series discussing everything you need to know about breast enlargement surgery at Aurora Clinics. The guide consists of Consultant Plastic Surgeon and Clinical Director of Aurora Clinics Mr Adrian Richards discussing all aspects of surgery from your initial consultation, to the day of surgery through to your recovery period. By providing all of this information in one place we hope that you can make an informed decision as to whether breast augmentation is the right procedure for you.
Here's a sneak peak of chapter 1 with Mr Adrian Richards explaining what you can expect from the video series:
The series also includes chapters on:
Chapter 2: Preparing for your Breast Enlargement Consultation
Chapter 3: What to Expect at your Consultation
Chapter 4: Your Sizing Appointment
Chapter 5: Different Techniques for Breast Enlargement Surgery
Chapter 6: Preparing for the Day of Surgery
Chapter 7: Your Breast Enlargement Operation
Chapter 8: Your Aftercare and Recovery
Chapter 9: Caring for your Scars
Chapter 10: Potential Risks of surgery
Chapter 11: Slideshow of Before and After Photos
Chapter 12: Patient Testimonials
Chapter 13: Summary
The video guide is password protected so to receive your password and gain access to the video chapters, simply click on the button below:
Contact us to request your password
We always encourage people to do as much research as they can when considering cosmetic surgery, so for more information on breast enlargement surgery: