Michelle Heaton to have double mastectomy & Breast Reconstruction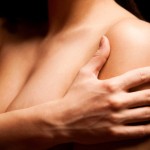 Michelle Heaton talked to Lorraine Kelly on TV this week about the devastating news that she has been diagnosed with the high cancer risk BRCA-2 gene, with her risk of contracting breast cancer 80% and ovarian cancer at 40%.
As a result Heaton has made the brave decision to undergo a double mastectomy in order to avoid risking breast cancer.
She revealed that her two options for breast reconstruction were either through skin grafts or implants. As she doesn''t have enough skin or fat on her stomach the skin would have to come from her bottom.
After researching the two options she has decided that breast implants are the best solution for her.
She told TV host Lorraine: "I feel like it''s a no-brainer. I think having such a high risk of breast cancer, I know it''s in my lifetime and not particularly 80% right now, but every day that goes past I'm constantly feeling my breasts. I'm looking for things that aren't even there, I'm worried, I'm looking for side effects and I just think that preventative surgery is the best option for me.""
She already has one child, Faith, with personal trainer husband Hugh Hanley, so she revealed that she will wait until she has a second child and then have her ovaries removed before the age of 40.
If you would like information about breast reconstruction surgery, contact the team at Aurora Clinics on 01324 578290 or email mailto:info@aurora-clinics.co.uk.