Are your boobs big enough for surgery? 3 key questions about reducing breast size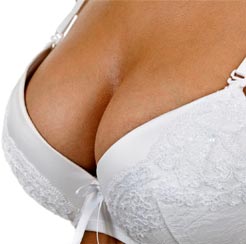 Aurora is now part of The Private Clinic, a nationwide group of clinics with over 35 years of experience specialising in Cosmetic Surgery and Skin and a Trust Pilot 5 star rating. For comprehensive information, before and after photos and costs on Breast Reduction procedures click here
Our expert Plastic Surgeon Adrian Richards is the Medical Director for The Private Clinic. Clinics are located in Birmingham, Bristol, Buckinghamshire, Glasgow, London Harley Street, Leeds, Manchester and Northampton.
Big breasts. They're fetishised and adored, but often a pain for the women with them – quite literally. If you're bothered by your boobs and thinking about a breast reduction, here's some key questions about reducing breast size.
When are large breasts big enough for surgery?
This week, The Mirror featured 20-year-old Ginny Chapman, who was refused an NHS breast reduction because her breasts weren't "clinically exceptional".
Ginny's breasts are a size 42N – and weigh one and a half stone. Unsurprisingly, she lives in constant agony with unbearable back pain.
Call us cynical, but if the NHS don't think that's a deserving case, they'll struggle to find any case that is. Which is perhaps the point, when budgets are tight.
But most of us will have a different opinion to the cash-strapped NHS.
Do you feel your breasts look too big for your frame? This is completely relative to you and your build. If you're very petite with a D cup, you might feel your breasts are out of proportion, though they may be fine for someone taller and broader.
Do they stop you doing things you want to do? Are exercise and sports difficult, and do you struggle to find underwear and clothes that look good and fit comfortably?
How about neck, back or shoulder pain, a rash in the fold underneath your breasts, or bra straps that dig into your shoulders? And what about asymmetry – is one breast much bigger and lower than the other?
If you answered yes to any of the above, the chances are your breasts are big enough to make you a good candidate for breast reduction.
Is there a way of reducing breast size without surgery?
If you're carrying a lot of extra weight, try your best to tackle that first. Many women, particularly as they age and their hormones change, find excess weight goes straight to their breasts. If this is true for you, losing weight can really help.
Easier said than done, we know! But making some small lifestyle changes is far less invasive than surgery – which should always be thought of as a last resort.
If you're already at a healthy weight, there's only one way of reliably reducing breast size – and that's surgery.
Can Liposuction be used for reducing breast size?
Liposuction can – and often is – used to help reduce breast size. But that's mostly as part of a traditional breast reduction surgery, rather than as a standalone procedure. To be a good candidate for breast reduction by Liposuction alone you've got to meet some key criteria:
Not too much volume to lose
Excellent skin elasticity
No significant sagging (ptosis) – Liposuction alone can't treat this, and may even make it worse!
As you can imagine, most patients whose breasts cause them enough problems to seek a reduction won't meet these criteria. The vast majority will need a traditional breast reduction, with liposuction sometimes used as part of the procedure.
Want to find out more about your options for reducing breast size? Aurora Clinics are an award-winning cosmetic clinic led by Mr Adrian Richards, voted 'Leading Breast Surgeon UK' by The Independent on Sunday. To book a consultation with one of our specialist breast surgeons, please call us on 01324 578290 or email mailto:info@aurora-clinics.co.uk.