Heidi Montag undergoes Breast Reduction surgery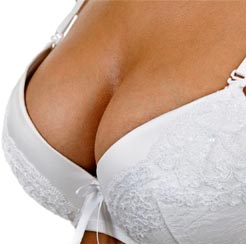 Ms Montag, reality star of the US hit series 'The Hills' and Celebrity Big Brother in the UK, has purportedly undergone fresh surgery to reduce the size of her already-enhanced ample assets.
Montag famously got her original breast implants alongside 9 other procedures all in one day.
In addition to having her naturally-sized A breasts increased to a 32F, the US star had a nose job, chin augmentation, liposuction, cheek augmentation, Botox and more.
She has since revealed she believes that so much cosmetic surgery in one day was too much too soon, so perhaps this recent breast reduction surgery is a nod to that. She cites her health as a reason: "
"Over the past few years my implants have handicapped me. I have not been able to do a lot of things. Over the past nine months I have not been able to do laundry, or look after my dogs or clean my house and I have had to stop working out because my injuries are so severe I cannot even do simple things like rowing or running. "I have been limited in my everyday life and the last few months especially have been so uncomfortable and in pain that it has really been taking a toll on my life and my mood.""
Since her transformation and first appearing on The Hills, her and husband Spencer Pratt went on to marry and then star in their own reality show.
Criticised for marrying simply for the fame they are nonetheless still together, five years after first tying the knot. Indeed they have continued their brand as a couple, including appearing on this year''s Celebrity Big Brother as a couple in the summer.