Breast Reduction patient Kim Mills features in CH4's "£2 Billion a Week and Counting"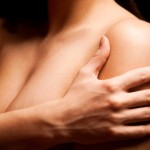 Aurora is now part of The Private Clinic, a nationwide group of clinics with over 35 years of experience specialising in Cosmetic Surgery and Skin and a Trust Pilot 5 star rating. For comprehensive information, before and after photos and costs on Breast Reduction procedures click here
Our expert Plastic Surgeon Adrian Richards is the Medical Director for The Private Clinic. Clinics are located in Birmingham, Bristol, Buckinghamshire, Glasgow, London Harley Street, Leeds, Manchester and Northampton
At Aurora, we're regularly contacted by patients who have been refused surgery by the NHS – and the overwhelming majority are women seeking Breast Reduction surgery.
Many are living with agonising back pain and posture problems, and the most extreme cases have trouble with everyday tasks most of us take for granted, like getting dressed and playing with their children.
Overly large breasts can be severely debilitating, which is a medical issue, but an overstretched NHS is turning away increasing numbers of women living with this problem – and many simply cannot afford private surgery.
The Aurora Community Scheme helps Kim
Earlier this year, we decided to do our bit to help. In partnership with the Baddow Hospital in Essex, we launched the Aurora Community Scheme to help deserving patients who have been turned away by the NHS.
Our first patient was Kim Mills. Kim was absolutely the kind of patient we had in mind when we set up the scheme. She was living with a huge KK bust, and had been turned down for breast reduction an incredible five times by the NHS – despite suffering from excruciating spinal arthritis.
On advice from her doctor, she'd managed to lose five stone in the hope it may reduce her bust, but it made no difference.
A mum to two young daughters, she had trouble picking her girls up, getting them dressed, brushing their hair, tying their shoelaces – all the normal 'mum' things. Her quality of life was really suffering because of her breasts, so we stepped in.
See the results of Kim's Breast Reduction on Channel 4 tonight
Our Essex Surgeon Mr Garrick Georgeu performed Kim's breast reduction for a reduced fee at the Baddow.
During surgery, he removed 8lb of gland tissue, reducing Kim's breasts an amazing 11 cup sizes from KK to DD!
You can see Kim on TV tonight telling her story at 9pm on Channel 4's NHS documentary "£2 Billion a Week and Counting".
She's also made the national press –  you can see Kim's breast reduction before and after photos and read her full story in today's Daily Mail.
We wish you all the very best Kim!