Diane – MACS Facelift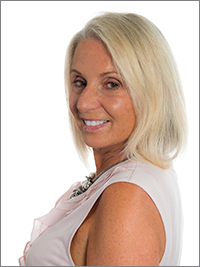 Feeling self-conscious about her appearance, Diane, 64, approached Mr Adrian Richards to find out if she was suitable for a MACS Mini Facelift. Read on to find out more about Diane's surgical journey with the team at Aurora Clinics.
Why did you decide to have a MACS facelift?
I thought I looked older that I felt inside. I had tried various face creams and Botox and they weren't providing the results I wanted, so I decided  I needed surgery. I looked on the internet for reputable surgeons in the South East and saw several references to Adrian Richards. I looked at the Aurora Clinics website and watched a number of videos of procedures he had done and was impressed. I had a consultation with Mr Richards and he confirmed I was suitable for a MACS facelift.
"Seeing photos of me compared to my other friends made me feel so insecure. I looked so old but still felt young inside."
I wasn't sure I was ready for  a full facelift due to the extra stitches and recovery time, so Mr Richards being able do a MACS (or mini) facelift was the perfect solution. Once I had seen him, I booked it straight away. I have never regretted it. And, actually, if I felt it was possible to have another in a few  years time, I wouldn't hesitate.
How has it changed your life?
I now think I look like how I feel on the inside.  I am very happy with the result as it doesn't look like I have had a facelift (my face isn't taut and pulled back), I just look like I have had a really good holiday. I don't shudder every time I look in the mirror now, and it has really boosted my confidence. It made me look outside how I felt inside!

What would you say to someone in your shoes thinking about a facelift?
Do it! But make sure you do your research first and choose a suitably qualified and well established surgeon like Adrian Richards. Talk to others who have had it done, see if it is suitable for you and be realistic about your expectations, I don't think you will be disappointed.
How would you sum up your surgical experience at Aurora Clinics?
Pain free and without stress. There were a couple of days after the op, when it was uncomfortable, but pain killers helped as did the "face-bra" I was told to wear. The staff, at both the clinic and the hospital, were caring and knowledgeable and made the whole process easy. My recovery was quicker than I expected with  my stitches being removed after 7 days, and my one and only bruise disappeared at about the same time. I was anxious before having it done, but Mr Richards and the staff were calm and reassuring and gave me confidence in their ability to do what they promised…and they did.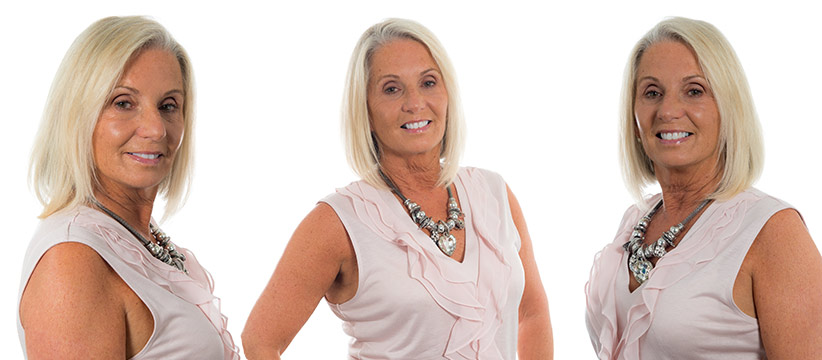 More information on the MACS Mini Facelift
All images, videos and testimonials are based on the personal experiences of our patients and represent individual body shapes and results. Please bear in mind that results may vary from person to person. All testimonies are provided voluntarily by our patients and clients. Their comments have not been altered in any way, and their experiences are their own.