Has Bruce Jenner had surgery to reduce his Adam''s apple?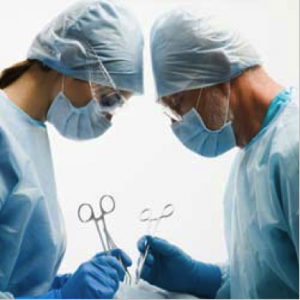 Bruce Jenner, father to the (in)famous Kardashians and recent ex to their mother Kris, is known for his numerous surgeries over the years, and indeed is quite open about the work he has done.
This time, however, his alleged most recent procedure is set to raise a few eyebrows.
The National Enquirer, admittedly not renowned for its factual reporting, has published photos of Jenner with what looks like a bandaged neck and wearing a high-necked sweatshirt to cover it, with the accompanying claim that he has undergone a laryngeal shave.
This surgery is often the first step in gender re-assignment, as it works by reducing the size and therefore appearance of the Adam''s apple, lending the neck a more feminine appearance.
So has Jenner undergone this, and if so, why?
Rumours have surfaced before that he is interested in cross-dressing and in becoming more feminine more permanently – however, his first wife Chrystie Scott is quick to rubbish this tittle-tattle, insisting that Jenner is a "man''s man".
His sons Brody and Brendan, whom he had with Ms Scott, are also of the belief that there is no gender motivation behind it. Instead they reportedly put down this new procedure as just another step on the road of plastic surgery initiated, they believe, by his ex, Kardashian.
It was also leaked during December last year that Jenner had undergone a consultation for the surgery and for another nose job, however this was cancelled, apparently due to said leak.
Prior to these possible operations Jenner, 64, has admitted to nose jobs, Botox and a number of facelifts since the 80s.