Short Scar Facelift – how is it different from a traditional facelift?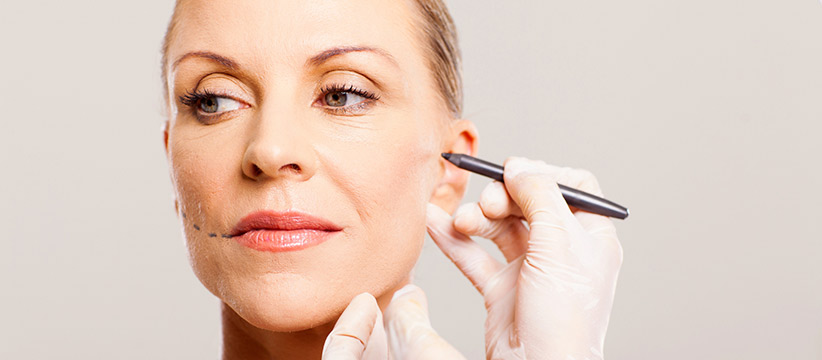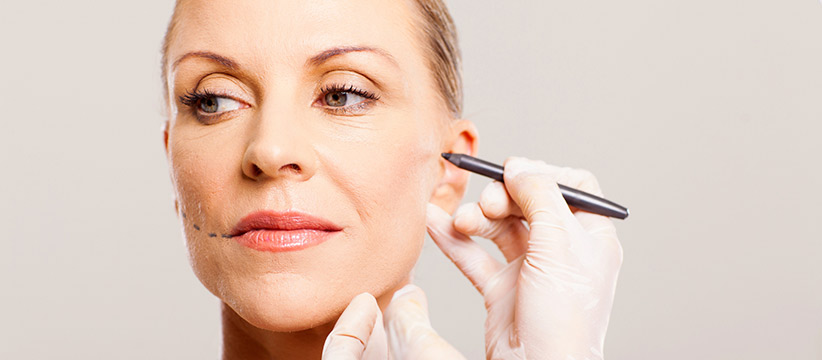 Aurora is now part of The Private Clinic, a nationwide group of clinics with over 35 years of experience specialising in Cosmetic Surgery and Skin and a Trust Pilot 5 star rating. For comprehensive information, before and after photos and costs on Facelift procedures click here
Our clinics are located in Birmingham, Bristol, Buckinghamshire, Glasgow, London Harley Street, Leeds, Manchester and Northampton.
Starting to show signs of ageing, but feel too young for a full facelift? The Short Scar Facelift could be perfect for you. It's a great choice for restoring firmness to a sagging jaw and jowls for those who don't want, or need, a traditional facelift – with the advantage of a shorter recovery time.
So what is a Short Scar Facelift?
The term actually means different things to different surgeons. There's plenty of variations – you might have heard names like the S-Lift, Mini Lift, MACS facelift, etc – but they're all types of Short Scar Facelift.
While each has unique elements, what they share in common is shorter, subtler incisions than in a traditional facelift. Rather than a long scar that runs along your hairline and behind your ears, the surgeon uses short incisions in the temples and the natural creases in front of your ears.
What can it treat?
Over time, a 'jowling' effect can start to creep up on us. That taut jawline gets a little slacker, nose to mouth lines a little deeper, and those apple cheeks lose their youthful roundness. A Short Scar Facelift is perfect for treating this mid-lower face droop – redefining the jawline, lifting the cheeks and tightening the upper neck.
What's the right age for a Short Scar Facelift?
The date on your birth certificate isn't important as we all age differently. Some may be great candidates in their late 30s, others in their mid-50s. It's more a case of looking at areas that need improvement and deciding if the procedure will do the job.
If your signs of ageing are mostly confined to your cheeks and jaw, there's a good chance you'll get a great result from a Short Scar Facelift. But if you've lots of loose skin on your neck (the dreaded turkey neck) or a heavy, droopy brow – or both – you'll most likely need a full facelift.
How long does it take?
Surgery is carried out under general anaesthetic, with the whole procedure taking around 3 hours.
Does it hurt?
During the op, you'll be asleep and blissfully unaware of anything. After surgery, you may feel a little uncomfortable, with some bruising and swelling that can last for up to two weeks. Many patients find Arnica cream very helpful for treating post-op bruising.
What's the recovery period?
The first night after surgery, you'll wear a firm bandage with small drainage tubes inserted behind your ears. This will be removed the next day. You'll wear a light elasticated bandage under your chin full-time for a week, then just in the evenings for another five weeks. After 7-10 days, your dissolvable stitches should have disappeared.
We'd advise avoiding social functions for two weeks after surgery, but you may want to leave it a little longer. If you're prone to fluid retention, you may experience some swelling that lasts for a few months after your operation. Manual lymphatic drainage can help ease this if it becomes a problem.
Will everyone know I've had it done?!
Scars are hidden in your skin's natural creases, and results are rejuvenating rather than transformational. So most people find they get away with nobody noticing. It's a great idea to get a new haircut just before going in for your surgery, then keeping a low profile until you've recovered. Then the next time people see you they'll automatically attribute your fresher look to your new 'do!
How much does it cost?
This varies depending on the surgeon and technique, but as a rough guide you can expect to pay £5-10,000.
What are the risks?
Complications after a facelift are generally rare, and because a Short Scar Facelift is less invasive, the risks are even smaller.
Bruising, particularly around the eyes, affects most patients, along with swelling and numbness – though in most cases this will resolve after two weeks. Prolonged swelling and numbness is rare.
There will be scars, which are usually very faint once healed, but there can be a period of thickening and reddening that may last for a few months before they settle down.
Occasionally, delayed wound healing can occur – mainly in patients who smoke or have diabetes. So giving up smoking is one of the best things you can do to prepare for surgery.
Infection is rare, and can be very effectively treated with antibiotics.
In the rare event a haematoma (blood under the skin) occurs, further surgery may be necessary. But with prompt action, this is easily rectified and will not affect the final outcome.
The risk of facial nerve damage is extremely small, as the procedure involves less skin undermining (lifting the skin from the muscle) than a traditional facelift. Even in the unlikely event this occurs, the vast majority of patients will experience a full recovery.
Find out more about the Short Scar Facelift
Aurora Clinics is an award-winning cosmetic surgery group led by Consultant Plastic Surgeon Mr Adrian Richards. We offer expert Short Scar Facelift surgery at our network of clinics throughout the UK. For more information, or to book a consultation with a specialist surgeon, please call 01844 318022 or email mailto:info@aurora-clinics.co.uk.