Loose Women star Carol McGiffin 'may opt for a Facelift' to please toyboy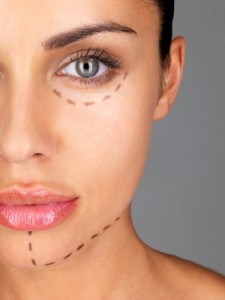 The outspoken star of the daytime show, aged 52, is dating a man 22 years her junior and as a result is considering cosmetic surgery on her face to shed some years from her appearance.
Talking to a UK tabloid she said: "I would love to have a facelift. My face is heading south and, more than anything, I want to look better and less tired.""
She then continued and referred to the age gap in her relationship: ""I also don''t want people to think that I am Mark''s mother"."
Although she did add that he doesn''t want her to go through with it, she obviously has concerns that other people will judge them when they are seen together.
The pair met at work as Mark, 30, is a television production accountant. She claimed that she didn''t set out to look for a younger man but that when it happened it just felt right.
Regarding the facelift surgery she talked of fellow TV presenter Kay Burley as being the poster girl for successful cosmetic surgery and that her facelift took 10 years off her.
Aurora Clinics are an expert group of plastic surgeons and aestheticians offering a variety of facial rejuvenation surgeries and non-surgical treatments. For information on any of our procedures, give our friendly team a call on 01324 578290 or email mailto:info@aurora-clinics.co.uk.