Angelina Jolie writes sensitive piece on double mastectomy and Breast Reconstruction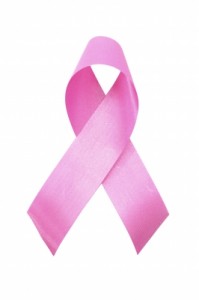 Angelie Jolie – global superstar, partner of Brad Pitt and mother to six children, has taken the brave step to make public her decision to undertake a double mastectomy following the discovery that she carries the BRCA1 gene.
The gene makes hereditary breast and ovarian cancer significantly more likely, and as her own mother passed away following a 10-year battle with ovarian cancer, Jolie decided to reduce the risk of getting the disease herself through pre-emptive surgery. According to doctors she had an 87% chance of getting breast cancer at some point and a 50% chance of ovarian cancer.
Writing her first person piece in The New York Times' Op-Ed section, the actress says of her decision: "
"Once I knew that this was my reality, I decided to be proactive and to minimize the risk as much I could. I made a decision to have a preventive double mastectomy. I started with the breasts, as my risk of breast cancer is higher than my risk of ovarian cancer, and the surgery is more complex.""
Jolie continued in this vein of honesty by going in to some detail over the surgery particulars and follow up breast reconstruction, including her "nipple delay" – a surgical process designed to increase the likelihood of keeping the nipples. She went on to describe the process, including "brain tubes and expanders" but also the new implants, the result of which she says can be "beautiful".
It''s a process she began in February and Jolie has written her article with the express aim of highlighting what genetic testing can offer for women, as well as hoping to diminish taboo on the subject of mastectomies. Intending to bolster women who face a similar predicament she explains how the operations have left her feeling no less feminine, rather, in fact that she has felt "empowered through making a strong choice".
Although she is not the first star to make a double mastectomy public she has been praised across the media for making this step, including The Guardian''s Hadley Freeman who called her decision "extraordinary".
Support has also come from closer to home, including husband Brad Pitt who openly praised his partner''s "heroic decision".