Don't burn your bra – bin it for Breast Cancer Awareness Month!
If you watch Lorraine on ITV, you'll have seen the fantastic campaign they're running to raise awareness and money toward research into breast cancer.
For the whole of October, they've been encouraging people to drop off their unwanted bras at collection points around the country. The bras will be rounded up and shipped off to Africa for recycling – and for every tonne, Against Breast Cancer will receive £1,000.
Since we're in the business of breasts, we knew we were in a fantastic position to get involved!
The plan begins…
Our nurse Sinead was the one to get the ball rolling. She promptly set up one of the bra bins in our reception area.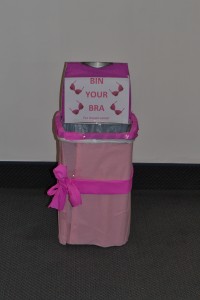 She started by asking all staff if they could bring in an old bra, or more if they had them. And then it was time to get our patients involved!
Sinead spoke to our breast enlargement and reduction ladies, and several said they were planning on burning their bras after surgery. Well, we couldn't have that – not when we had a bin to fill!
We asked if they would be happy to bring in their old bras on their one week or 6 week follow-up appointment, as it was for a great cause.
And they duly obliged!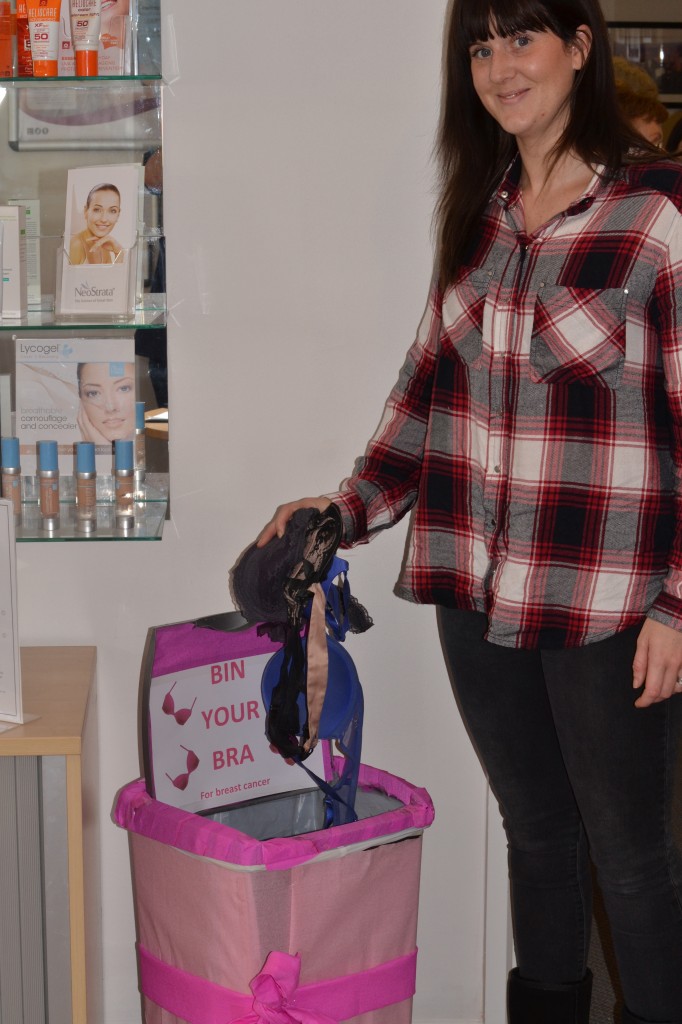 Thank you so much to all our wonderful patients who have brought in their bras to help raise money for a very important cause. If you've got an appointment scheduled at Aurora Clinics in Princes Risborough in the next week and would like to help, please feel free to bring in your bras for our bin!