Dita von Teese – another star who won't rule Plastic Surgery out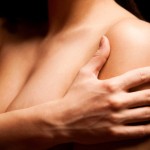 Dita von Teese, famed American cabaret performer, has joined the list of celebrities who deny that they have had any surgical treatments performed, yet admit that they would consider going under the knife to preserve their looks.
The 40 year-old told how she feels more confident in her body but that if she saw changes that she was unhappy with she would be prepared to take action to reverse them.
She is most keen to hold on to the appearance of her legs and bottom as she believes these to be her best assets. She did not mention whether or not she has had non-invasive treatments to freshen up her youthful visage.
Gwyneth Paltrow has also recently revealed that she would consider cosmetic surgery as an option at some point. Many believe she has already used Botox and possibly undergone other anti-ageing treatments.
Either way what is does reveal is that it''s possibly becoming less taboo to admit to plastic surgery publicly, whereas previously stars tended not to disclose their procedures.
Von Teese was once famously married to goth singer Marilyn Manson, who is no stranger to changing his appearance himself.
Aurora Clinics offer a wide range of cosmetic surgery procedures for the face and body. If you would like any information on any of the treatments we offer, contact us on 01324 578290 or email mailto:info@aurora-clinics.co.uk.