GMC Crackdown on Cosmetic Surgery Industry
The governing body that regulates Medical Doctors and Plastic Surgeons in the UK; the General Medical Council (GMC) has outlined a framework to guide Aesthetic Doctors and Plastic Surgeons on good medical practice within the cosmetic industry. This builds upon the recommendations previously expressed by Sir Bruce Keogh in the Review of the Regulation of Cosmetic Interventions following the PIP implant scandal.
The GMC framework for good medical practice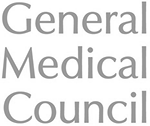 The GMC highlights specific concerns relating to the ethics within the cosmetic sector. In an attempt to put patient care at the heart of cosmetic medicine the GMC have stated that the following key points should be followed:
Make sure patients are given enough time and information before they decide whether to have an intervention
Consider your patients' psychological needs and whether referral to another experienced professional colleague is appropriate
Recognise and work within the limits of your competence, seeking advice when necessary
Make sure patients have the information they want or need, including written information that supports continuity of care and includes relevant information about the medicines or devices used
Market your services responsibly, without making unjustifiable claims about interventions, trivialising the risks involved, or using promotional tactics that might encourage people to make ill-considered decisions.
These standards are to be enforced from June 2016.
Why do we need these standards in the cosmetic industry?
The difference between cosmetic procedures over solely 'medical' procedures is that they are elective. You are making a conscious decision to have the treatment rather than it being medically necessary.
Because of this, companies can actively persuade you to undergo surgery. Tactics too commonly seen in the industry include '20% off', 'limited time only' or 'refer a friend' offers. Whilst these offers may be effective in driving demand for cosmetic procedures, it is not ethical to persuade you to have surgery when you may not be suitable or may not fully understand the procedure.
For a majority of the Doctors and Plastic Surgeons practicing in the cosmetic industry, these regulations will simply reinforce the high standard of medical care that they already provide to their patients.
The aim is to reduce the number of 'cosmetic surgery cowboys' who provide an inadequate level of care to their patients and prevent companies from using underhand marketing tactics.
Your choice to undergo cosmetic surgery should be based on the qualifications of your surgeon, the information you are provided with, an understanding of the recovery process and a realistic expectation of the results you will achieve. To help you in your decision making process we have compiled 6 questions you should ask your clinic before booking your surgery.
Aurora Clinics leading the way in cosmetic surgery standards
Since setting up in 2002, Aurora Clinics has grown dramatically but what we have never lost and what we always strive to maintain is the highest standard of care for our patients:
We have specialist Plastic Surgeons who are all fully registered with the GMC. The advantage of having a range of surgeons specialising in individual areas of cosmetic surgery means we can offer you a surgeon who dedicates their time to performing the specific procedure you're interested in.
We never compromise on our duty of care. Our dedicated team of nurses work alongside our surgeons to ensure the care you receive before, during and after your surgery is second-to-none. As medical professionals we have a duty of care and we never compromise on this. Your safety and recovery is of the upmost importance. This is why we offer follow up appointments, as well as a 24 hour hotline so you can speak to your surgeon at any time if you feel you are concerned about your recovery.
We ensure you are completely informed and don't rush you into making a decision. During your initial consultation you will be given all the necessary information by your Plastic Surgeon as well as an information CD or DVD so you can go home and think over all the benefits and risks before deciding whether to go ahead with surgery.
High quality products. We use only the highest quality products and techniques to provide safe, effective and long-lasting results. We also ensure you go home with the relevant information about your treatment i.e the size and make of your breast implants so that you have a complete record of your procedure.
Aurora Clinics have a network of specialist Plastic Surgeons operating across the UK. To book your no-obligation consultation or to find out more about our surgeons and the procedures available to you please contact our Patient Care Advisors.