Government's response to cosmetic industry review "a wasted opportunity"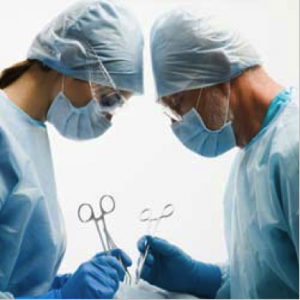 So, the Government have made their long-awaited response to NHS Medical Director Sir Bruce Keogh's recommendations for the cosmetic industry.
And, unfortunately, it's a bit of a damp squib.
Far from being the radical overhaul many were hoping for, it turns out it's "business as usual" for the cosmetic industry – with not a single one of Sir Bruce's recommendations being implemented.
Industry experts haven't held back in their criticism of the Government's lacklustre response to Sir Bruce's report, with some calling it "appalling" and others describing it as nothing short of a "wasted opportunity to ensure patient safety".
Here, in brief, are Sir Bruce's four main recommendations – and the Government's verdict on each:
1. Filler injections should be available on prescription only
While in support of the idea in principle, the Government have admitted their hands are tied. They said they are unable to legislate while discussions regarding dermal fillers are currently ongoing in the EU.
2. A compulsory central register of practitioners should be created
Bizarrely, the Government said it did "not believe that a new regulated profession is the only way of improving patient safety by practitioners of non-surgical cosmetic interventions". We agree that it isn't the only way, but it certainly is one way. Their reluctance to implement this idea is, quite frankly, baffling.
3. Patient consent must be obtained by the surgeon carrying out the operation
An eminently sensible suggestion, to which the Government responded with a resounding 'no'. They have decided that consent is fine to be obtained by any surgeon. This makes it perfectly acceptable for a surgeon to fly in from overseas, meet a patient for the first time on the day of their surgery, perform their procedure and fly out again – compromising the important relationship between surgeon and patient, and giving patients no continuity of care.
4. "Socially irresponsible" advertising practices including competitions, special offers, refer a friend and mother-daughter deals to be banned 
The Government paid lip service to this idea, saying it agreed "advertising and marketing practices should not trivialise the seriousness of cosmetic procedures". However, it stopped short of agreeing that these special deals must be banned, creating a situation where certain practices are seen as 'not quite the done thing', but with no legal recourse to do anything about it.
All in all, a hugely disappointing result for all of us who care about the safety of the industry. So much could have been done to help safeguard patients and protect them from unqualified, unregulated practitioners, but the Government have failed to act at all.
We''ll give the last word to BAAPS President Rajiv Grover, who likened the current situation in the industry to the 'Wild West':
"The message from the Government is clear: roll up and feel free to have a stab.""