Gwyneth Paltrow WOULD consider Plastic Surgery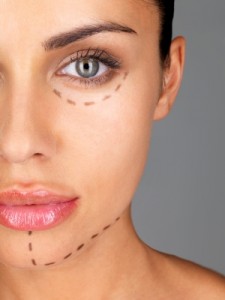 Gwyneth Paltrow''s skin looks remarkably fresh and crease-free for a woman of her 39 years although she has apparently not yet gone under the knife to achieve this.
She has however admitted she would consider doing so as an attempt to preserve her looks, but that she wouldn''t go too far.
Referring to the media''s obsession with her having or not having had any treatments, she says:
""Everyone is asking me about my thoughts on plastic surgery, do I look old or something?! I''m not opposed to it but I want to move my face because I''m supposed to convey emotion in my job. "But I have wrinkles so I don''t know – I''m not going to say that I''ll never do anything, but I would always want to look like myself"."
She is fairly ambiguous over whether or not she has already undergone any cosmetic procedures, however her words are intended to indicate that she has not. Perhaps this lack of commitment to an outright denial would suggest that she has however.
She is not the first female celebrity to come under scrutiny in this way – Kylie Minogue has famously avoided questions over possible plastic surgery or other treatments for years.
Aurora Clinics are an expert group of plastic surgeons and aesthetic practitioners with clinics across the South East and in Birmingham. For information on any of our cosmetic surgery procedures, call our friendly team on 01324 578290 or send an email to mailto:info@aurora-clinics.co.uk.