Millionaire Matchmaker admits Plastic Surgery helped her love life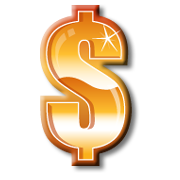 US reality star and owner of the Millionaire Matchmaker dating agency, Patti Stanger, has told Life & Style magazine that undertaking cosmetic surgery helped her to become more confident about dating as an older woman.
Following her split from long-term partner, Andy Friedman, Patti turned to plastic surgery to give her a boost and increase her chances of finding love again.
The 52-year-old, who matches wealthy singles for a living and is followed doing so by TV cameras, found herself single again in 2010 following the end of a 7-year relationship.
She had already undertaken one breast reduction and uplift two years earlier and because of the confidence boost it gave her she decided to opt for more surgery following her relationship breakdown. She had another reduction and uplift and also blepharoplasty surgery to get rid of drooping eyelids.
She credits successful dating with the fact the surgery made her feel better and look younger. She told the women''s glossy:
""I felt pretty and like I could go out, date and compete with all the young girls.""
After signing up to an online dating site Patti soon met current boyfriend, mortgage broker David Krause, who at 42 is ten years younger than she is. On the age gap, Patti explains: "
"When I met David he thought I was younger than I was. He didn''t care though when he found out my real age.""
On her show Patti can be seen laying rules down to the singles who visit her agency for its matchmaking services. In it she explains that you should date for a year before a marriage proposal, and that you should not live together prior to marriage.
She had lived with her previous boyfriend without being married however and has also moved in with David before marriage or a proposal.