NEW – advice for your consultation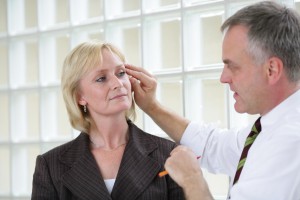 Aurora is now part of The Private Clinic, a nationwide group of clinics with over 35 years of experience specialising in Cosmetic Surgery and Skin and a Trust Pilot 5 star rating. For comprehensive information, before and after photos and costs on our range of procedures click here
If you're thinking about surgery, you need access to as much information as possible – so we're always trying to improve the materials we provide to people who contact us.
Through speaking to our patients, we''ve learned what extra advice they would have found useful while researching their surgery. In response, we've created these two documents to help if you''re in the initial stages of finding out more about surgery.
1. Questions to ask other clinics
We''d always recommend you book consultations with at least three clinics. Even if you have a particular surgeon or clinic in mind, visiting others will let you compare them – which will help you feel confident you are making the right choice. But choosing which clinics to visit is a big decision. This document gives you a list of important questions to ask a clinic before deciding whether to book a consultation with them.
> Click here to view and print
2. What to expect from your consultation
For most people, a surgical consultation will be a completely new experience, which can make it seem a little daunting. But it really needn''t be. This document talks you through what to expect during your appointment so that when the time comes, you feel prepared – and most importantly, get the best out of it.
> Click here to view and print
Both of these documents are also sent out to everyone who books a consultation with one of our surgeons. For more information, or to book your consultation, please call us on 01324 578290 or email mailto:info@aurora-clinics.co.uk.