Our Latest Patient Satisfaction Survey – December 2015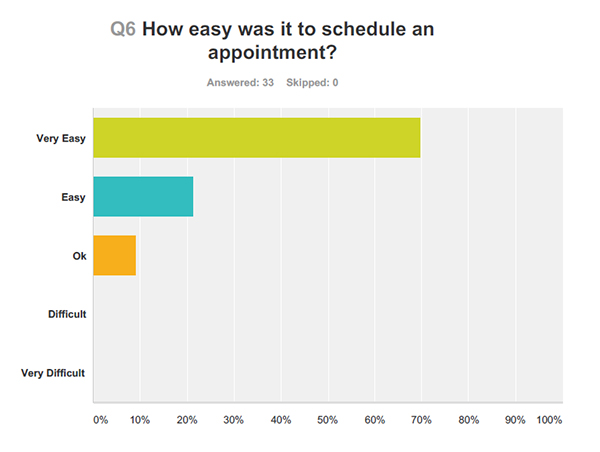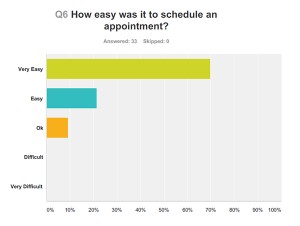 Maintaining a high level of customer satisfaction is extremely important to us at Aurora Clinics. Our ethos is to provide a 'personal service from people that care'. We measure patient satisfaction at every stage to ensure we can provide patients with the best possible surgical experience. From consultation through to operation and after care.
Once our patients have had time to heal and reflect on their results, we ask them to complete a survey. This enables us to get an honest account of their experience with us, so we know where we're going right and where we can improve.
We then collate these results and publish on our website for you to see. It can be a very helpful tool if you're thinking about undergoing any type of cosmetic surgery.
Who did we survey?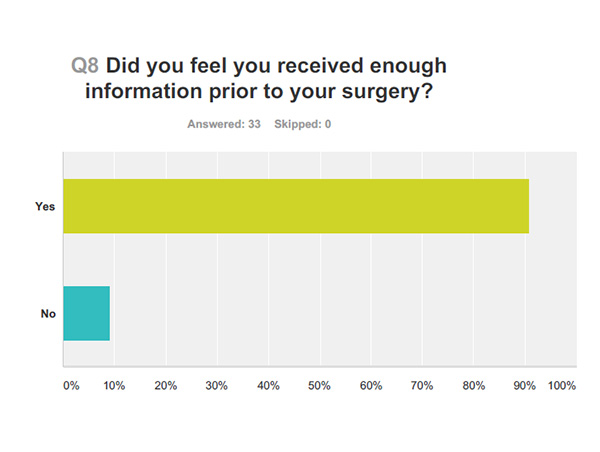 We surveyed our patients from December 2015 who were 2-6 weeks post-op following a range of surgeries including breast enlargement, breast enlargement with an uplift, breast reduction, breast implant removal and replacement, inverted nipple correction, tummy tuck surgery and split earlobe repair.
The results
Here's how our patients scored us on a variety of criteria:
100% found it 'Very Easy', 'Easy' or 'OK' to schedule an appointment
88% found their consultation experience 'Excellent', 'Very Good' or 'Good'
91% felt they received enough information prior to their surgery
97% would rate their hospital facilities 'Excellent', 'Very Good' or 'Good'
85% would rate their aftercare as 'Excellent', 'Very Good' or 'Good'
94% were 'Extremely Happy', 'Happy' or 'Satisfied' with the results of their surgery
And 91% said they would recommend Aurora to their friends
Where we can improve – in our patients' own words
Apart from the questions above we also asked our patients if there was anything we could improve on. Here are some of the comments we received:
"More time with the doctor"
"Every part of Aurora services were excellent. I would never have cosmetic surgery with any other company."
"I feel the after care could be better. The initial aftercare was good, but any follow up appointments from 6 weeks I feel are rushed."
"Fantastic service and support from both Mr Richards and Aggie. I could not have asked for better treatment from beginning to end and even now with follow ups. You have positively changed my life, I'm so happy with the results of my surgery. Thank you."
"Atmosphere in reception was unwelcoming…needs a little sparkle."
We're taking action on your suggestions…
Constructive comments on how we could improve our service are always welcome as it helps us to provide the highest quality of care to our patients. In response to some of the comments on improvements, we are taking the following actions:
We are making it a priority to review the consultation timings you receive with your surgeon.
We will be looking into the aftercare procedure we provide our patients, with particular focus on 6 weeks post-operation.
We are going to work on our reception at Aurora Clinics in Princes Risborough. After recent new flooring and air-conditioning, we are looking to continue investment into this area to ensure we provide a welcoming and comfortable area for our patients.
Thank-you to everyone who took the time to complete the survey. If you would like to share your feedback with us, please feel free to contact us or write a review on our Trustpilot page.