PIP implants compensation ruling upheld by French court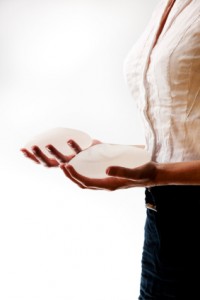 An appeal court in France has upheld a ruling giving compensation to around 1,700 women who received PIP breast implants.
Judges ruled that the German firm which certified the implants, TUV Rheinland, must pay 3,000 Euros (£2,470) in damages to each of the women.
The firm had previously been found jointly liable, along with French implant manufacturer PIP (Poly Implant Prothese), for the global health scare which broke in 2010 after many of the implants ruptured.
Jean-Claude Mas, the founder of PIP, received a four-year jail term and a fine of 75,000 euros at the end of last year, after a court found the company used sub-standard silicone gel (usually used in mattresses), instead of medical-grade silicone.
This cost-cutting led to implants with weaker outer 'shells' – many of which split inside women's bodies, giving rise to many reported health problems.
TUV Rheinland had appealed against having to pay damages until the hearing of its appeal against the ruling that it shared responsibility with PIP later this year.
Last year, 1,700 women and six implant distributors brought a class action against TUV, arguing that a proper quality inspection would have detected problems with the implants.
TUV rejected the ruling on the grounds that the company had itself been a victim of fraud. If they lose their appeal later this year, up to 400,000 women around the world could join the case.
Lawyers are seeking compensation of 16,000 Euros for each woman, meaning a potential 6 billion Euro bill for the company.
France's Health Products Agency (ANSM) has so far registered more than 7,500 implant ruptures and 3,000 incidences of physical symptoms, mainly inflammations, among the 30,000 women in the country who were given PIP implants. However, they have suggested the number of women affected may be higher still, with many cases going unreported.
We have never used PIP implants at any of our clinics, and have removed and replaced PIPs for hundreds of women to date. If you would like to speak to one of our surgeons in confidence about removing and replacing your implants, please contact the team on 01324 578290 or email mailto:info@aurora-clinics.co.uk.