Vietnam Plastic Surgeon arrested on suspicion of murder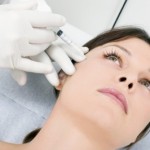 Vietnamese Plastic Surgeon, Dr Nguyen Manh Tuong, age 40, was arrested in Hanoi on October 22 under suspicion of the murder of one of his patients alongside fellow suspect, security guard Dao Quang Khanh.
Dr Tuong was employed as a surgeon at Vietnam''s largest hospital, Bach Mai, in Hanoi however he opened up Cat Tuong beauty salon six months ago, where he performed various surgeries and procedures privately. The salon remained unlicensed by Hanoi's Department of Health however.
The death he was arrested over was that of patient Ms Le Thi Thanh Huyen as she died immediately after surgery at the salon. Records and witness reports show that during October Huyen paid VND 50 million (£1450) as down-payment for abdominal liposuction and breast augmentation surgery.
On the morning of October 19 she was anaesthetized by Dr Tuong and had 11 pipes-worth of fat removed from her stomach and inserted into her breasts.
She came out of surgery at 4pm that afternoon, when she was said to have experienced dizziness. Dr Tuong tended to her and then left the salon 30 minutes later.
He was called back to the salon when staff informed him that the patient had died; in the intervening time she had apparently turned pale and her wounds were foaming.
Events then took on a stranger turn when Dr Tuong told staff they could leave the salon and he and the remaining staff member, security guard Khanh, allegedly then set to dispose of the dead body.
Dr Tuong is said to have taken the dead patient away from the salon in his car, whilst Khanh followed behind him on the patient''s motorcycle. They then dumped the motorcycle and continued driving, dumping the corpse into Hanoi''s Red River.
Later that evening Huyen''s possessions, including the motorcycle plus her handbag with two phones and her ID inside, were discovered by a young man. This led him to Huyen''s husband who confirmed to police that she had left their marital home at 8.45am that morning.
Police are still trying to locate the body.