Plastic Surgery more popular amongst German men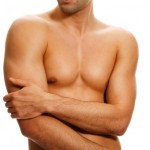 We recently reported on the rise of men seeking plastic surgery in Asia – it looks as if the trend has spread to Europe too as recent figures reveal that the number of men getting surgery has doubled in the last five years.
During 2007 male patients accounted for 10% of surgeries, now however that figure has increased to 20%, with 1 in 5 cosmetic surgery patients now being men.
The findings were revealed by the German Association for Aesthetic Surgery (GACD) during their annual meeting. GACD President, Matthias Gensior, said: ""Men have become more sensitive towards how they, and their bodies, look.""
The most popular procedures for men in the last year were nose jobs, eye lifts and laser tattoo removal.
The GACD also revealed that the most popular female procedures are on the breast, lips, ears and also liposuction.
Procedures aimed at tackling wrinkles are apparently equally popular with men and women.
Aurora Clinics are an expert group of plastic surgeons offering a wide range of procedures for the face and body. For information on any of our procedures, call our team on 01324 578290 or email mailto:info@aurora-clinics.co.uk.