Aurora Surgeon Adrian Richards appears on Times Square!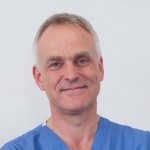 He's always been a star to us – and now our Surgical Director Adrian Richards has finally been recognised as one in New York.
He's just been named as one of the world's 'Top 100 Most Influential Cosmetic Doctors' by international cosmetic surgery website RealSelf.
Adrian's photo, alongside his fellow winners, appeared on the 'Jumbotron' giant billboard in the Big Apple's Times Square last week (see if you can spot him below – he's on the top row, fourth from the left)…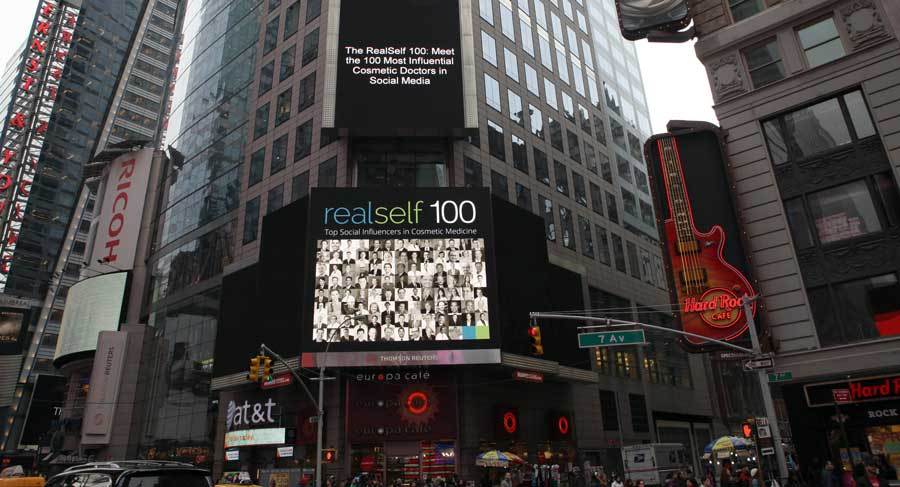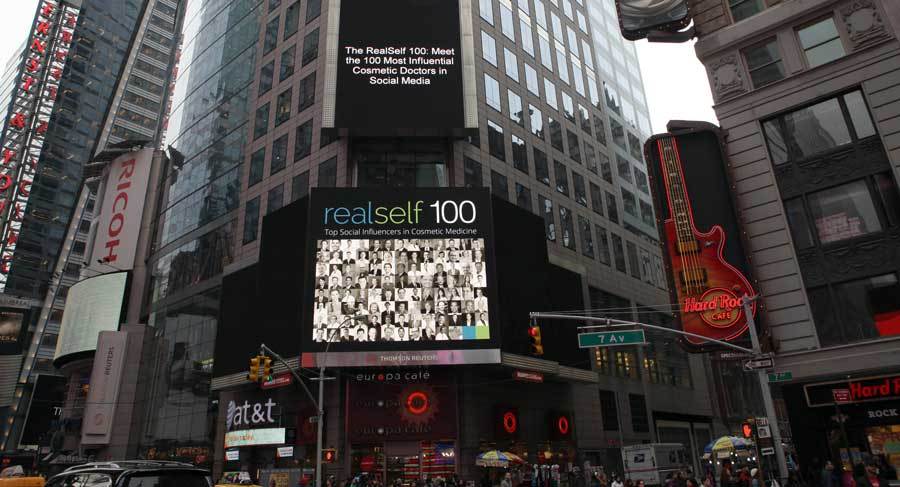 Why Adrian Richards was chosen
It goes without saying that making the list – and of course the billboard! – has been a huge honour for Adrian.
He was chosen from a longlist of nearly 8,000 aesthetic professionals from all around the world, based on the strength of his contributions to the RealSelf website.
RealSelf has established itself as one of the world's most popular cosmetic surgery communities. Every month, the site gets more than 7 million visits from people seeking trustworthy advice from those with the expertise to help them make safe and sensible beauty choices.
Adrian regularly takes time to answer patients' questions and add his own before and after photographs to the site. And it was these efforts, combined with the outstanding quality of his reviews from patients, that made him stand out for the judges. (Click to see Adrian Richards' RealSelf profile.)
The hundred winners, known as the 'RealSelf 100' have been recognised as the most engaged and active doctors in the RealSelf community.
Last year, the group collectively spent more than 3,300 hours — or 140 days — posting answers and sharing expert insights with the RealSelf community, according to Tom Seery, Founder and CEO of RealSelf.
RealSelf created the award to recognise their commitment to educating and empowering patients, countering misinformation found elsewhere, building trust and helping people make truly informed decisions about potential changes to their face and body.
In the next few weeks, we'll be receiving a package with our official plaque in Adrian's honour. Until then, they've sent us a lovely digital badge to use on our website (see above!)
You can see the full list of awarded doctors on the RealSelf website here. To book a consultation with Adrian Richards or any of our experienced BAAPS registered surgeons, please call us on 01324 578290 or email mailto:info@aurora-clinics.co.uk.