Susan Sarandon speaks out over her Plastic Surgery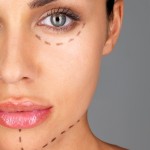 Hollywood royalty Susan Sarandon has revealed to a US magazine that she has had a little bit of work done to her face over the years.
The 65 year-old actress, who still retains her good looks and is incredibly youthful-looking for her age, has admitted that she has had some liposuction performed on her neck and chin area and also under her eyes, but has drawn the line at Botox as she needs to move her brow for her career.
She told the magazine: ""I have these two huge lines on my forehead. But if you can''t move your face or you''re unrecognisable…I don''t see how that''s a productive enhancement. You don't want to look like a female impersonation of yourself.""
She attributes needing to make improvements to her face due to the pressure on women ageing in Hollywood.
It''s refreshing for a star of her stature to reveal that she has had these procedures done, where many deny it, especially because her plastic surgery has produced a subtle difference. Usually in Hollywood stars deny that they''ve had any plastic surgery treatments or otherwise they go too far and the effects are clearly shown on their faces.
Sarandon as always been admired for her honestly and outspoken nature however so it''s perhaps not surprising that she has been candid about her cosmetic surgery, as well as the increasing difficulty to get good parts in the age-obsessed US film industry.
Aurora Clinics are an expert team of plastic surgeons offering a wide range of treatments for the face and body. For more information on any of the plastic surgery procedures we perform, contact the team on 01324 578290 or email mailto:info@aurora-clinics.co.uk.