United States tops international plastic surgery league tables with most procedures last year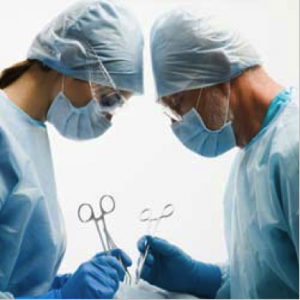 The International Society of Aesthetic Plastic Surgery (ISAPS) have released their figures for 2013, which show that a massive 23 million cosmetic and non-surgical procedures were performed worldwide over the year.
And leading the pack is the United States, with almost 4 million people opting for treatment, followed by World Cup hosts Brazil with over 2 million procedures.
These numbers dwarf Britain's more modest stats. Figures released by BAAPS (the British Association of Aesthetic Plastic Surgeons), earlier this year showed that 50,122 procedures in total were performed in 2013.
While this represents a significant 17% increase on the year before, it does fall some way short of other countries.
But which were the most popular procedures in the world?
Coming out on top, unsurprisingly, was breast surgery, with more than 1.7 million procedures performed worldwide. The most popular surgeries after this were liposuction, blepharoplasty (eyelid surgery) and rhinoplasty (nose job).
The gender split shows women make up by far the majority of people seeking cosmetic enhancement. Some 90% of all procedures performed worldwide in 2013 were carried out on women – a total of more than 20 million.
Men made up the remaining 3 million, with most of these having undergone rhinoplasty, gynecomastia surgery (male breast reduction) and blepharoplasty.
In an interesting insight into national preoccupations, penis enlargements were most popular in Germany, with a total of nearly 3,000 men opting for the surgery, followed by Venezuela, Spain and Mexico.
Looking specifically at the UK, women's most popular procedures were breast enlargement, blepharoplasty and facelifts, while for UK men it was mostly rhinoplasty, blepharoplasty and gynecomastia surgery.
On the non-surgical side, Botox was – and still is – the most popular product in the world, with other treatments showing an increase in popularity including dermal fillers, skin peels and laser hair removal.
For information on any cosmetic surgery procedure or non-surgical treatment at Aurora Clinics, or to book a consultation with a surgeon, please contact us on 01324 578290 or email mailto:info@aurora-clinics.co.uk.