You're invited to Aurora's January Detox Open Evening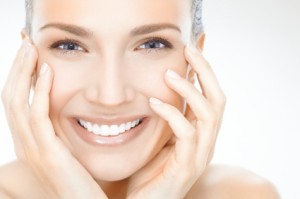 Feeling a little deflated now Christmas is over and the next bank holiday feels like a lifetime away (the end of April, but still)?
Well, how about kick-starting your new year with a feel-good beauty boost?
On Monday 27th January from 6-8pm, Aurora Clinics in Princes Risborough are holding a 'January Detox' Open Evening.
The event, which is open to everyone and completely free, takes place at our Aurora Clinics in Princes Risborough. The aim is to give you the chance to learn more about good skincare, as well as treatments to bring out the best in your skin – particularly after the excesses of the festive season.
Our team of aesthetic skincare experts will be on hand to discuss the latest treatments and products for improving the skin, as well as performing live demonstrations of Dermaroller, skin peels and anti-ageing injectable treatments.
If you''re interested in finding out more about surgical treatment, Plastic Surgeon and Clinical Director of Aurora Clinics, Adrian Richards will be available to offer helpful advice and answer your questions on any aspect of cosmetic surgery.
Local doctor Fiona Durban joins the team
Also there on the night will be Dr Fiona Durban, the newest addition to Aurora Skin Clinic's' team of experts, who will be offering advice on skincare.
The team are delighted to have Fiona on board, and the open evening is an ideal opportunity to introduce her.
An experienced medical professional, Fiona qualified as a doctor in 2000 from St Mary''s Hospital Medical School in London with a special interest in women''s health.
Many guests on the night may find they recognise Fiona as she is a well-known face in the area, having worked for 7 years as a GP Partner at a local practice – like her mother before her.
A long-standing interest in aesthetics led Fiona to recently make the move into aesthetic medicine, and she has joined our team to offer anti-ageing treatments including dermal fillers and anti-wrinkle injections. She is now offering appointments at Aurora Clinics in Princes Risborough every Tuesday and Thursday between 11am and 1pm.
All are welcome at the January Detox Open Evening and there is no need to book –- you can simply show up on the night. All attendees will receive a goodie bag to take home (which includes a voucher for a complimentary treatment) and refreshments will be provided.
To find out more about the evening, or to book a consultation with Fiona or any of the expert team of aesthetic practitioners at Aurora Clinics in Princes Risborough, please give our Skin Clinic a call on 01844 211777 or email us at mailto:info@aurora-clinics.co.uk.