5 things you should know about Inverted Nipple Treatment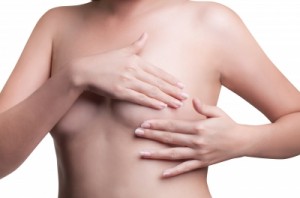 Aurora is now part of The Private Clinic, a nationwide group of clinics with over 35 years of experience specialising in Cosmetic Surgery and Skin and a Trust Pilot 5 star rating. For comprehensive information, before and after photos and costs on Inverted Nipple procedures click here
The Private Clinic is located in Birmingham, Bristol, Buckinghamshire, Glasgow, London Harley Street, Leeds, Manchester and Northampton.
Inverted nipples, far from being rare, are actually pretty common. They occur in around 10% of the population – more than the number who have blue eyes.
Plenty of people embrace their inverted nipples. But if you have them and would rather you didn't, you've probably thought about treatment.
If that's the case, you might like to watch Mr Adrian Richards' new video overview of inverted nipple treatment.
But before you go, here are 5 essential facts about inverted nipple treatment…
1. You don't necessarily need surgery to fix inverted nipples.
Depending on how severely your nipples are affected, you might be able to treat them yourself. If you have Grade 1 or 2 inversion (you can find out more about inverted nipple grades here), you can try the Niplette suction device.
Applied every night while you sleep, it can help to gently 'tease out' the nipples to correct the inversion over time.
The success rate depends on how acutely your nipples are inverted. Grade 3, the most severe, are likely to need surgical correction. But as it's completely safe and inexpensive, you've nothing to lose by giving the Niplette a try first.
2. You may not be able to breastfeed after inverted nipple surgery.
If you're currently breastfeeding, or have yet to complete your family, you may want to hold your horses before seeking treatment.
There are a variety of techniques for correcting inverted nipples, but most involve dividing and stretching the milk ducts. So breastfeeding is usually not possible after surgery. Something important to bear in mind if you're thinking about treatment.

3. You shouldn't lose sensation after inverted nipple treatment.
Every surgery has risks, and it's important that your surgeon makes you aware of them. And one of the potential risks is reduced nipple sensation.
But fortunately, the vast majority of people do retain a completely normal sensation after undergoing the procedure. During the surgery, the muscle in the nipple wall is left intact, so it will still be able to contract as it did before, and respond to cold and touch as normal. So the sensation should be unchanged.
Choosing a surgeon who is highly experienced in treating inverted nipples is the best way to make sure this is the case for you.
4. It's quick, straightforward and carried out under local anaesthetic.
As a minor procedure, inverted nipple surgery is routinely performed under local anaesthetic – unless the patient requests otherwise. It's surprisingly quick too, taking around 15 minutes to treat each nipple. So it's quite possible to walk in and out of your appointment in under an hour.
5. In most cases, inverted nipple treatment is permanent.
If you have surgery to correct inverted nipples, the results are usually permanent. In rare cases, it's possible for the nipple to invert again over time, but even if it does, you can have it treated again with no problems.

The Private Clinic sees over 15,000 new patients every year and perform over 10,000 procedures, with one of the highest –patients' satisfaction in the sector, Trustpilot 9.4, 5 star rating, 93% would recommend us to their friends and family. We are a multi award winning provider and have been voted the Aesthetic award for Best UK Clinic Group 2017.
At The Private Clinic, we have a number of experienced BAAPS registered surgeons who specialise in inverted nipple surgery. To find out more or to book, please contact our team on 0333 920 9135 or use our inverted nipple online contact form.