Inverted Nipple Correction surgery – your most popular questions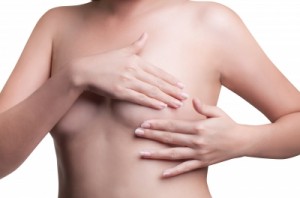 Aurora is now part of The Private Clinic, a nationwide group of clinics with over 35 years of experience specialising in Cosmetic Surgery and Skin and a Trust Pilot 5 star rating. For comprehensive information, before and after photos and costs on Inverted Nipple procedures click here
The Private Clinic has clinics located in Birmingham, Bristol, Buckinghamshire, Glasgow, London Harley Street, Leeds, Manchester and Northampton.
Inverted nipples – 10% of us have them, but we're often too embarrassed to ask our GPs for advice. If you think your nipples are inverted, and you'd like to know more about corrective surgery, read on for answers to some common questions.
> How old do I need to be for inverted nipple correction surgery?
The good news is that your inverted nipples can be easily corrected with a simple procedure. But unfortunately, if you're younger, most clinics won't agree to surgery until you're at least 18.
There's a good reason for this. Until the age of 18, the breasts are usually still growing and even then, many clinics prefer to wait until patients are over the age of 21. Any changes made to the nipple can potentially be reversed by subsequent breast growth. Waiting until the breasts are fully developed gives you the best chance of getting a permanent result.
Until then, there are steps you can take to improve your nipples. Healthy eating and exercise to keep your weight down can help by reducing the amount of 'pull' on your nipples – making the inversion less severe.
> Will my nipples have the same sensation after inverted nipple correction surgery?
Yes they will. During surgery, though the nipple ducts are divided, the muscle in the nipple wall remains intact. It will still be able to contract as it did before surgery, so the nipple will respond to touch and cold as normal, and sensation will generally be the same.
> Can I combine breast enlargement with inverted nipple correction?
If you're unhappy with your breast size as well as your inverted nipples, it's perfectly possible to treat both at the same time. In fact, it's the best approach, as it means you only need one operation and one general anaesthetic.
At Aurora, we often perform breast enlargement and inverted nipple surgery together. Recovery is pretty much the same as for breast enlargement, though you'll have a small additional dressing on your nipple after the procedure.
> How long does it take to recover after inverted nipple correction surgery?
Recovery time after inverted nipple correction surgery is relatively short, as the procedure is performed under local anaesthetic. You'll only need to wear a small, unobtrusive dressing on your nipples, and should be fine to return to work the day after surgery. You'll probably want to wear looser clothing for a few days afterwards so your dressing won't show, and also to avoid any unnecessary pressure or chafing. It takes 6 weeks to recover fully from inverted nipple surgery.
> How soon can I start exercising again after surgery?
For activities that involve friction to the nipple area – particularly running – we generally advise waiting two weeks to give the area time to heal. When you start exercising again, you might find it helpful to use a lubricating cream or some light padding to reduce friction.
> Are there any non-surgical treatments I can try instead of surgery?
Absolutely – and we'd always recommend you do. The Niplette suction device, applied nightly, helps to gently 'pull out' the ducts, which can lengthen them and reduce or even correct the inversion.
The success rate depends on how acutely the nipples are inverted. The device works best on Grade 1 and 2 inverted nipples, rather than the most severe Grade 3. But as it's safe and inexpensive the Niplette is definitely worth a try. [See more about the different Grades of nipple inversion here.]
> How much does inverted nipple surgery cost?
This varies from clinic to clinic, but to give you a rough idea the cost of bilateral inverted nipple correction starts at £2,500.
> Will I be able to breastfeed after inverted nipple correction surgery?
Unfortunately we are unable to gurantee this. During surgery, the milk ducts which 'tether' the nipples inwards are divided. Once this is done, you'll be unable to breastfeed. So if you're yet to complete your family, it's something to think carefully about before going ahead.

Inverted Nipple Surgery at The Private Clinic
The Private Clinic sees over 15,000 new patients every year and perform over 10,000 procedures, with one of the highest –patients' satisfaction in the sector, Trustpilot 9.4, 5 star rating, 93% would recommend us to their friends and family. We are a multi award winning provider and have been voted the Aesthetic award for Best UK Clinic Group 2017.
At The Private Clinic, we have a number of experienced BAAPS registered surgeons who specialise in inverted nipple surgery. To find out more or to book, please contact our team on 0333 920 9135 or use our inverted nipple online contact form.