Nipple Surgery – which surgeries can be performed?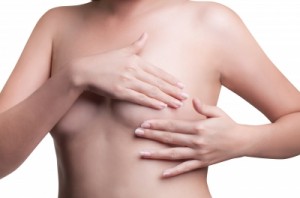 Aurora is now part of The Private Clinic, a nationwide group of clinics with over 35 years of experience specialising in Cosmetic Surgery and Skin and a Trust Pilot 5 star rating. For comprehensive information, before and after photos and costs on Nipple procedures click here
Our expert Plastic Surgeon Adrian Richards is the Medical Director for The Private Clinic. Clinics are located in Birmingham, Bristol, Buckinghamshire, Glasgow, London Harley Street, Leeds, Manchester and Northampton.
Last month, Kendall Jenner of the Kardashian clan told all about her new nipple piercing. The model revealed her penchant for going bra-less and showing her nipples under her clothes, describing it as "understated and sexy". 
Good on her for being proud of her nipples. But if you're not, what can be done surgically to improve them?
Inverted Nipple Surgery
By far the most common nipple complaint is inverted nipples, which affect around 10-20% of people.
Handily, they can actually be corrected by nipple piercings, as the metal bar helps push and hold the nipple out. A great option if you want to avoid surgery – but alas, not a perfect solution.
We'd only recommend piercing as a treatment if you plan on keeping your piercing long-term. When you pierce a nipple, scar tissue forms inside. This is fine at the time, but can cause problems if you want to remove the piercings and have inverted nipple surgery.
Choosing inverted nipple surgery first gives you a permanent fix, and you can pierce the nipple later with no problems if you want to.
Surgery is quick and simple, taking only around 15 minutes per nipple. It's carried out under local anaesthetic as a day patient, so you're free to go home right away.
You can return to work after a day or two, but will ideally want to stay away from strenuous activities for a week.
Nipple Reduction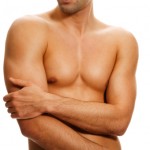 We see quite a number of patients seeking nipple reduction, many of them men. Overly prominent nipples can be embarrassing when they show through under clothes, in changing rooms, when swimming etc.
Some people have wide or puffy nipples rather than pointy, which – though they aren't noticeable under clothes – can inhibit them when it comes to undressing in front of partners.
Male patients often tell us they feel slightly 'feminised' because of their larger nipples.
Reducing the size, width or prominence of nipples is possible with a quick, simple surgery performed under local anaesthetic. It will permanently reshape the nipples, with only minor discomfort after the procedure that can be managed with over the counter medicines like paracetamol.
Patients are free to return to all normal activities after one week.
Accessory Nipple Removal
Accessory or supernumerary nipples (sometimes referred to as a 'triple nipple') are extra nipples appearing on the torso – and they're actually quite common.
Often mistaken for moles, they're diagnosed at a rate of around 1 in 3 men and 1 in 17 women. Famous people with them include 'Marky' Mark Wahlberg and One Direction's Harry Styles – who has two.
These extra nipples show up along two vertical "milk lines" which run down in a V shape from each armpit, through the main nipples and end at the groin.
As with the other nipple surgery procedures, extra nipples can be quickly removed under local anaesthetic, with very little down time needed.
Find out more about Nipple Surgery 
At Aurora, Nipple Surgery is one of our specialisms, and we have a number of BAAPS registered surgeons who offer the treatment. For more information on any of the nipple surgery procedures above, or to book a free consultation, please contact us on 01324 578290 or email info@aurora-clinics.co.uk.